Monday Night CSI Miami Were you as Disappointed as I was?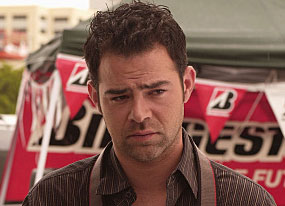 United States
October 16, 2007 11:11pm CST
Ok so we were really waiting to see speedle and this is all we get? then to end it with cooper have speeds CC was just wrong!! I mean ok if they wanted someone to do that BUT why cooper? he is a good guy. and other thing After speedle died didn't we see "H" clean out his locker and didn't Ryan get Speed's locker? so how was it that speed's wallet and badge were still in there? and why would they have left his stuff in a locker for over a year any way?
5 responses

• United States
17 Oct 07
I was so mad by the end of that show! I even told everyone I know who watches it that Speed was back and to be sure and watch. I helped them make their scam previews work to draw in viewers...lol! I don't remember for sure if I saw H cleaning out the locker but it does sound familiar. As far as why Cooper, I guess they were looking for a way to get rid of him. Annie

• United States
24 Oct 07
I was wondering why Frank was in uniform. It makes him look kind of dorky I think. I just assumed that somehow he had gotten demoted.

• Singapore
18 Oct 07
OOOOOKay... I have read thru the whole thread and am totally lost as to which season and which episode that you guys are referring to. Can some one enlighten me? Speedle's character was killed off in the 3rd season rite? So which season is this thread referring to?

• United States
4 Nov 07
just a few weeks ago they had a case of "double homicide" and during it speedle helped point tony into the right direction of the clues. By the end of it Tony finds a credit card of speedles and calls it to see when it was last used to see if he was going crazy or if speedle was alive. The card it turns out was being used by Cooper, the lab tech kid. Nobody who watches can figure out why they would do that. Its either because they are going to can Cooper or they are bringing him into a more prominent role.

• United States
4 Nov 07
Sorry, its Eric Delco not Tony who I'm talking about. I didn't mean to give the wrong name!


• United States
24 Oct 07
I was extremely disappointed in Monday's episode. I have always been a big fan of CSI Miami, it's my favorite of the series of CSI's but the last two seasons have been HUGE disappointments for me, it is going downhill fast.

• Canada
22 Oct 07
I was also hoping to see Speedle. This season has been off for me so far and I hate to admit that I'm disappointed. I can understand Frank being in uniform, but it's the guy that's hanging around Calleigh that I don't like. I also don't like what they're doing with Ryan's character.

• Orangeville, Ontario
18 Oct 07
Disappointed doesn't begin to describe the way I feel about that episode. It was pure hogwash. What a letdown! I can't believe they wrote such a lousy episode. It had to be one of their worst. They sure as heck didn't need to go the Ghost Whisperer route. Been there, done that. Though I guess it was interesting the way Speedle pointed Eric in the right direction. This whole season (what, 3 episodes?) has been a disappointment for me. I don't like the way Wolf is behaving or being treated. I think the show's writers/producers, etc., need to hear from the fans. Did they lose some good writers, or what?