When waiting at the red light what do you do?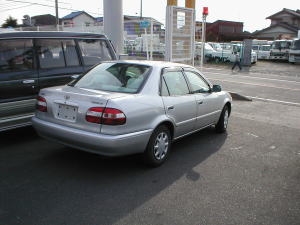 Kenya
6 responses

• China
17 Oct 07
i often look around.observe other people.

• Denmark
17 Oct 07
Nothing really. I just sit ans wait, maybe turn on the radio or change the station.

• Canada
17 Oct 07
While waiting at red lights I people watch or fix my hair in the mirror or play with my cell phone!

•
17 Oct 07
I normally have my music playing in the car while I am driving so I am happy to wait at the lights listening to music. I sometimes look around at the other vehicles on the roads too, and sometimes just giggle at the looks I get when I sit in my little red wreck surrounded by other cars.

• Philippines
19 Oct 07
While waiting the light to turn green i just usually stare at the traffic light and count the seconds in my mind. LOL!

• Philippines
19 Oct 07
hahaha...Im glad I did made you laugh kwenge.

•
19 Oct 07
Hi, usually I talk to my dogs and as soon as I stop the puppy will be struggling to get on to my lap or look out the window all the best urban