Orkut account deleted..!!!!!

India
October 19, 2007 6:21am CST
Hi frnds... I no tat almost every1 luvs orkut......even i was a gr8 fan of Orkut till yesterday....i hav been using it for almost 4 yrs...i had built a huge network of frnds online & used to spend time daily on it...but now i hate the word ORKUT.....Do u no y.... Yesterday 1 of my frnds called up in the evening & asked me to check my orkut account....he said he was not able to find me on his frnd list...wen i logged in, i got the shock of my life...There was tis stupid msg displayed saying tat goolge has deleted my account 4 violation of ter stupid policies...and tat i need to create a new 1... My 4 yrs of orkut life was brought to a standstill 4 no fault of mine...i havnt done anything against ter policy or anything..is chatting wit frnds a violation of policy......???????Can any of u help me wit tis situation....
4 responses

• India
19 Oct 07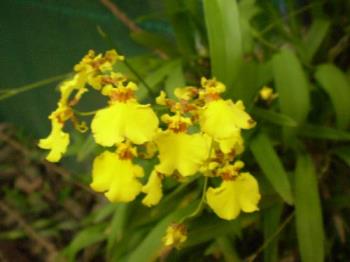 I am sorry for that.I can understand the difficulty of the situation. It is hard to have lost it after 4 years in orkut.I am just 1 and a 1/2 year orkutian. and i am having a huge network of fans myself from my 3rd grade to recently met. Dont get disheartened.Contact them by mail and ask for an explanation.If it happened to you ,it could happen to anyone tomorrow.

• India
26 Oct 07
im not gone open a new account..i just cant get over the shock yet...

• India
25 Oct 07

hi navin, well i feel sorry for u for the deletion of ur account. Orkut is moreover become a brand name as evry tom n harry has an account in orkut. u know the funniest caase heard by me is theres this friend of mine whose parents are searching a groom for her so if she coems to know the name of the guy thru someone's referrence or some links she first searches in orkut sees the snap n all the other thinsg like hobbies n his friends his communities and then proceeds ahead so evn b4 meetign the guy or proceeding ahead with it she ahs aclue about the guy.itsnt it amazing i juz liked this. Now in ur case dear dnt worry u shud rather build an account again and be carefull in orkut as well as in mylot as even in mylot if one violates the rules gets neagtive earnnings or dedcution of number of postings im a prey of that.dnt hate the word orkut n rather make it a fresh n start with adding ur new mylot friends in orkut n njoy.

• India
25 Oct 07
im cant imagine trying to find all my frnds again on orkut...if i had violated some policy ten it wud hav been fine..but i didnt do anything...so i hav left it 4 good...

• India
26 Oct 07
hi navin , how r u today? u have left it for good thats a good things as u cant sit on it but what u can do is u can start for the best. i mean open a new account and then u can put the punchline as "navin is back with a new account as the old got deleted by okuttians so beware ppl" . and u can join a few friends whom u know were there in ur list come oen yaar cheerup now....and u can make new friends theres no ahrm in that..n the ppl who really miss u will definately search for u and will add u as ur friend. secondly all ur friends email addresses wud be automatically added to ur orkut attached email id so u can send invites thru that n get them all back in ur list.cheer up buddy.


• India
30 Oct 07
Its a sad story actually And getting back with a new id and make friends again is a tedious and irritating job. I really feel sorry for you. Good heavens i use my orkut for a less time only and that too very close friends

• India
31 Oct 07
yes..its next to impossible to get all the frnds again...finding all ll take a lot of time....

• India
26 Oct 07
Quiet shocking? how did they delete your account for no fault of yours..anyway i have heard that many people who are scamming in orkut could have faked your profile and violated the rules..I suspect this may be the reason but i dont know..sorry iam unable to help you..I know how bad you would have felt because of account deletion..

• India
29 Oct 07
i hav no idea abt wat hpnd...i hope tat tis doesnt happen to others....