Nicole Scherzinger from Pussycat Dolls first music album

Romania
October 19, 2007 7:46pm CST
"Her name is Nicole". This is the first album from Nicole Scherzinger from Pussycat Dolls. Did you listen to it? What do you think about it? And have you seen her latest videos: "Whatever you like" feat. T.I. and "Baby love" feat. Will.I.Am? She is so beautiful. Don't you agree?
3 responses


• Romania
2 Mar 08
Hello Jsharriz, Yes a know, she's a goddess. Have you seen her in the last video of Timberland feat Keri Hilson and Nicole Scherzinger: Scream? I'm speechless, I don't know what to say any more.:D Thank you for responding, take care and have a great day. ScarFace.


• Romania
23 Nov 07
Yes she is... Thank you for responding. Take care.

• Romania
29 Mar 08
Hello ScarFace, She looks like no other, she has the body of a goddess and a very great voice. She is going to be big, trust me. Be safe, Hannibal.

• Romania
29 Sep 08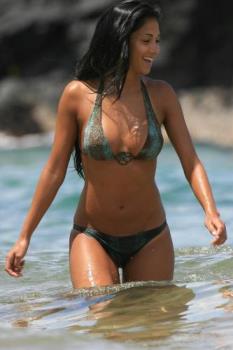 Thank you for "the best response". Long time no see and no word., but now I'm back.