Why life treated me so unfair??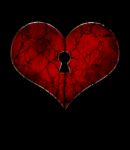 Philippines
October 22, 2007 3:04am CST
A friend of mine share to me about the break up of her gf with her, He just does everything that the girl has told him, but still he was the one left behind. which is really unfair?then after a while about 5 days ago,he has seen his gf belong to someone else.Why that suppose to happen??despite all the hardship he has done, he was the one left behind??he was really hurt?Maybe you could tell something that could help him move on??
7 responses

• Philippines
23 Oct 07
its becouse it was a one side of love,he will hur more if he will stay with the one doesnt love him.love verry complecated strange sometime the people that we love doesnt feel desame but thats the game of love sometimes you lost sometime you won, if you play it doesnt mean you have to win, if you lost it doesnt mean you will stop playing keep on one day you will hit the jackpot.its hurt yes but time can heal, just accepted it, its more easy.he should keep his self bussy and try something new that keep him bussy till he feel exousted.time has pass. life is wonderful and its always good to live life.its an experience but he can learn from it.its not the heart that feel the pain its the mind that set on it.

• Canada
22 Oct 07
Hi tines, Your friend must make his own choices, no one can do that for another. He should not be doing everything the girl told him. Suggest that he find a girlfriend that lets him think for himself. I don't mean to seem cruel here, but some people just don't belong together. Tell your friend to relax, the right girl will come alone soon. Blessings.

• China
22 Oct 07
some ppl are born rich,some ppl are born poor,who says life is fair?it never fair!i bet that girl had already got a new bf when she still with him,love isn't trade.it doesn't mean that you pay a lot then you will get the same pay back.hope your friend will move on~

• India
22 Oct 07
I believe he should be more with life as he should be mature enough to tackle this situation. I understand its really tough for him but as a good friend you can help him better and give him other option and caring also. Involve your other friends who are looking for b/f and love. I believe this can help him a lot

• Indonesia
22 Oct 07
There are 2 possibilities, -First, the girl is below type, The girl is not in love with him from the beginning, she didn't have the intention of making relationship with him. When she thinks of finding someone is better than him. She will be easily broken the current one. I had that kind girls around me once, they are good at playing with boy's feeling, good in manipulating her love to the guy for bargaining something they want in return. After they feel insecure, they will fish another guy and break-up the current one. There is no love if you are going with this kind of girls. Only money is what they love. I always avoid and feel symphaty to this kind. -Second, it's your friends didn't convince the love to her. Giving anything to the girl doesn't make the relationship will be survive after all, especially material gifts, even an expensive one. The girl might just feel "insecure" when in love with your friends, because we do not know how the guy treated the woman verbally and what women most hoped for in the relationship. That's why she will feel it's too heavy to her for that kind of relationship. Even thought the broken-up excuses seems typical, but it's important to girls of appreciating each details. Then she found the next guy is having what your friend doesn't have. _________________________ There are many other girls in life, you really need to always motivate him, don't let him to fall into his dark Martian cave, and lately he will close his heart's door tightly to any relationship. You may bring him to a place where he can redirect his focus for not thinking of this girl. Man is always easier to forget the past, they just needs time and rewards from his friend. They can forget more quickly if he knew what is the girl's motives in breaking him up. Good luck.

• United States
22 Oct 07
I really don't quite understand what is unfair about this. If he had not broken up with this unfaithful girl he might have married her and they might have had children together. Then, eventually he would have found out that she was not was she should have been. That would have been very unfair, especially for the children. How lucky he was to find out about her first. Now he can make a better choice next time. He can look back and ask himself what things made this girl attractive to him. Next time he will be smarter and look for other qualities. Good luck to you and "your friend."

• Malaysia
22 Oct 07
Maybe he is a good person to his girlfriend but not a productive enough to win his girlfriend's heart. That makes his girlfriend felt that he was too good to her and feeling uncomfortable to take him as her boyfriend. Actually things that has had happened to him is a good lesson for him not to be "too" next time. But one more question, did he told his girlfriend that he is in serious feeling to her, as a lover? If he never tell her, how did she know that he really need her as a life partner that is going to be? Anyhow your friend can "create" one more love story life, Don't put oneself down just because of one lady that does not love you. The most unfair treatment if you do it to yourself. New life will be more better.