What do you recommend.............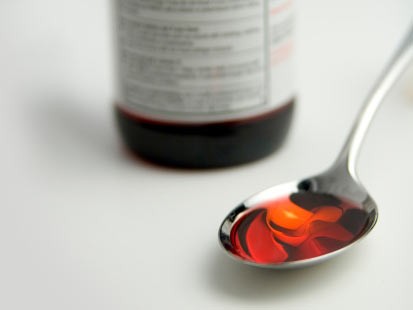 Romania
9 responses

• United States
24 Oct 07
Chicken noodle soup with curry powder. You can use almost any of the over the counter cold medicine, but in reality no matter what you do a cold will usually be with you for a week to ten days. If you have a vaporizer that would help you breath better at bedtime. Aspirin will help with fever and pain. Drink lots of fluids. Good luck.

• Romania
24 Oct 07
yep fluids i must have fluids .....Thanks for your advice...hope to be better in a few days.

• United States
24 Oct 07
I always take Sudafed for a stuffy nose. It is actually the only cold medicine I take. Other than that I would suggest taking your vitamins. Make sure you get lots of Vitamin C. Whenever I feel a cold coming on I take a large dose of Vitamin C. It is supposed to help. Feel better soon.

• Romania
24 Oct 07
Thanks that is what i am going to do take some C vitamin.Maybe i can feel better.Thanks for your advice.

•
24 Oct 07
Keep warm and get lots of rest! If you have a sore throat, I recommend two things: Warm salt water with aspirin or Tylenol dissolved in it. Don't drink it...just gargle it. It tastes terrible, but it reduces inflammation and kills infection in your throat. Also hot tea with honey. Honey is antiseptic, so it'll help kill infection, and the steam and heat with soothe your throat and open up your chest and head. Feel better!

• United States
24 Oct 07
Well, I am new to all this, so I can only suggest what usually works best for me. I suggest an herbal tea, with honey and lemon. If you're coughing, sneezing, aching, etc; I recommend nyquil before bed, and dayquil if you have things to do in the day. Otherwise stick with the nyquil sleep as much as humanly possible and be well! Hope this helps. :)

• Canada
24 Oct 07
I take Echinacea tea or Throat Relief tea that you can get at health stores. If I do not have that, I will take hot lemon with honey, ginger, and cayenne pepper. I also will drink chicken soup. I will drink plenty of water, keep myself warm, and get plenty of sleep. I do take Contac C, sometimes because I get bronchitis and I cough quite a lot and I try not to sing too loud so I do not get laryngitis.

• Canada
24 Oct 07
I would recommend that you keep warm, get plenty of rest, drink lots of fluids (water and chicken soup), and at night before bed take some Neo-Citran. That stuff usually works good for me! I also use Advil Cold & Sinus non drowsy during the day! Your Friend, PurpleTeddyBear.

• United States
5 Feb 08
Drink plent of fluids, take aspirin and if you need a decongestent. The cold medicine people will love you as well as the tissue sellers. But as most doctors will tell you take medicine and the cold will be over in a week, take nothing and it will be over in 7 days. Go figure.

•
4 Feb 08
Just do one think mix some balm (cold balm like vicks vaporub) in worm water and inhale the vapour. With in few hour u can feel better. also u can relief from cold by massage of worm mustard oil on ur chest.