What is your favorite type of cake, and why?

October 24, 2007 4:19pm CST
Personally, I love chocolate cake...the more chocolate the better! Ideally it should have something like raspberry jam in between layers, but if that's not an option, more chocolate will do. ;) My other favorite cake is shortcake with strawberries on top. Perfect summer cake. How about you?
8 responses

• Philippines
24 Oct 07
do i have a favorite cake? i dont think so.... lol. as long as it is cake i make sure that i can have just even a small piece. i love cake.... all kinds of cake

•
24 Oct 07
Oh don't get me wrong, I'll never turn down a piece of cake, regardless of what flavor it is! It's one of the most perfect foods, in my humble opinion. ;)

• Philippines
25 Oct 07
yes, i am satisfied to eat cake and drink coffee for lunch or dinner. i really love cake just like you. wink wink

•
25 Oct 07
Only for lunch or dinner? ;) Freshman year of college I'd eat cake for breakfast. Of course, that's why I put on 20 pounds that year!


• United States
24 Oct 07
Carrot Cake, minus the frosting. I mean, I love the frosting but it's super duper rich and sweet and too much to eat.. But I LOVE love the carrot cake. Its my favorite kind. Strawberry shortcake is great too. I'm really not much a fan of chocolate though, i know i'm weird.

•
25 Oct 07
I love carrot cake with cream cheese frosting. In fact, I'm craving some right now! Do you like your carrot cake with nuts or without?

• Philippines
25 Oct 07
i really love chocolate cake..i like sweets..when i bake cake i see to it that chocolate cake is the most delicious..hmmmm...i also ube cake but i dont know the recipe for ube cake..i only tasted when we buy from the store...

•
25 Oct 07
What is ube cake? I've never heard of it. What does it taste like?

• Philippines
26 Oct 07
ube cake is flavored with ube powder just like as chocolate cake chocolate is the flavor...


•
25 Oct 07
Black forest cake is very nice, although I've never found a recipe as good as my grandmother's.

• United States
25 Oct 07
Wow! I never noticed how much I enjoyed cake until I started to think about the discussion question. I like chocolate cake and carrot cake, but most of all I love yellow cake with chocolate frosting. I enjoy it so much that I find myself icing the cake too early most times, so the frosting melts!

•
25 Oct 07
There's a simple solution to that: just frost the cake a second time! ;) Yellow cake with chocolate frosting is good. When I was a kid that was the cake we always got for birthdays, so it brings back fond memories.


•
25 Oct 07
What makes it diabetic-friendly? Is it made with sugar substitute, or is it just low in sugar? Either way, the combination of chocolate and orange flavors is aleays delicious.

• United States
25 Oct 07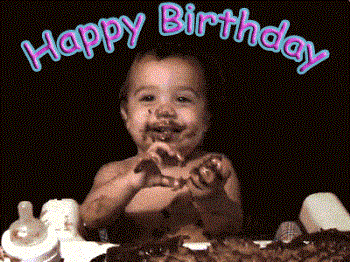 Angel food cake is mostly air... it isn't as dense as regular cake, so there are fewer calories per serving. The dark chocolate has a more intense flavor so you don't use as much. And with a spoonful of unsweetened whipped cream, this is completely delicious!

• United States
26 Oct 07
Definitely chocolate. But I'm to the point where I rarely if ever have it.

• United States
25 Oct 07
I like Banana Cake and Butter cake to most.

•
26 Oct 07
I just made a banana and chocolate cake. Your post inspired me!