What comes in your mind when you are given more change money than expected/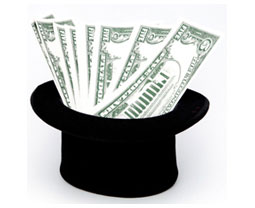 Kenya
7 responses

• United States
26 Oct 07
The first thing I think is they could get fired. Then I wonder how many other times this has happened. I will never keep the money from a them. It could very well be someones first job as well. They could be under a lot of watching eyes and become nervous. I would quietly say place this back in your draw.

• Philippines
27 Oct 07
I asked again the cashier how much is my purchase (if it does not have a receipt). And then I will say that my change should have been this and that but I received this amount. I always do this because I know that the cashier will shoulder the shortage in the cash register. Just put your shoes in her place. Of course, you would not like that to happen to you too. I just follow the golden rule (Don't do to others what you others do unto you). It is very hard to earn money.

• India
26 Oct 07
yea.. no doubts .. i will return it to the concerned person.. but before returing... i make sure that he/she had given the excess amount to me.. so that i may not return the amount due to me,as excess sum given to me, by wrong calculation

• Malaysia
26 Oct 07
of course i will return it 2 the cashier..n tell him/her u hav over give the change back 2 me.we as a person must be honest 2 ourself n to the other..coz,i believe in what u do, u always have a pay back time in future

• Canada
26 Oct 07
The first thing that comes to my mind is,Wow they made a mistake,i should correct them on it and show them and give it back.I feel good when i do a good deed like this after,it makes my day that i was a truthfull person,because its very rare now adays to see thi from alot of people.There are truthfull people out there,but its less greater than the untruthfull ones. Peanutjar:)Have a nice day kwenge!

• Philippines
26 Oct 07
Always, i do return it, for can you imagine on how much that person were earning on that particular merchandise then, just because of some confusion in which he over changed you, you will just take advantage of that weakness. Knowing that the cost of merchandise plus the merchandise and the extra change was taken from him.

• United States
26 Oct 07
I usually will say, Is that right? And then count it back to her. I wouldn't keep it. The cashiers are only human and they make mistakes too. I wouldn't take advantage of that. They could be in big trouble when they turn their money drawer in and it doesn't balance.