Change of hair style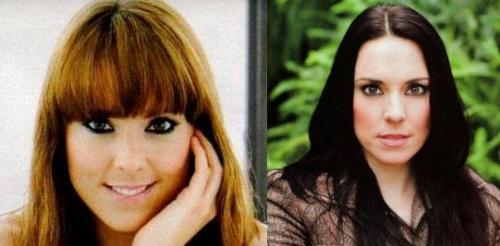 Portugal
October 26, 2007 5:48pm CST
Hi! I wanted to ask you something, if you have any idea of course. I used to have the hair like the girl has on the second photo but I decided to change it and I cut it with a fringe, like the first girl has. What I wanted to know is : if I ever wanted to change it again to the second photo what can I do? Because with a straight fringe it takes a lot of time for the hair to grow, and if I divide it on the middle it looks like horrible (because that hair is too short when compared with the other one).
4 responses

• India
28 Mar 08
i have short and straight hair and my hair is silky

• China
17 Feb 08
Hi there martinha....firstly,I wanna tell you that you are very beautiful,and back to your question,I don't think I can help you for I'm not a barber....but in any case,the hair style in the second photo is nice to you.

•
27 Oct 07
actually you are a gorgeous lady. bangs or with no bangs is okay for you. you look good on both hairstyles. but if you want to have the style of the second photo again i think you just need to wait for the bangs to grow. use hair bands that can hold you bangs away from your eyes so that it will not hurt your eyes while you are waiting for it to grow longer.

• Canada
26 Oct 07
Hmmm I'm not really sure of how you will do that. No matter what, until those bangs grow it's going to be a bit complicated. Unless you would like to pull it back and use a clip of something, but that won't really be like the photo. But to be honest I really like the bangs:)