Why Did You Chose Your Avatar For Mylot?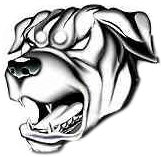 United States
October 26, 2007 8:26pm CST
Everyone has an avatar for mylot (unless you have the green man and then your probably driving everyone else on mylot nuts lol). How did you come about chosing your avatar? Did you make it yourself? Did you find it somewhere? Is there meaning behind it or is it something funny you found one day? Is it just something you thought was cool or got for the season? There could be a million reasons you have you avatar. What is your reason for having yours? I made mine myself with paint shop pro X and photoshop CS and below I have given the original picture I started with so you can see what I made. I made everything else with brushes and such nothing else was premade. You can even see where I added more to the original image itself. Anyways just thought I would share how I did mine. Peace Out ~*~J_Dawgs~*~
10 responses


• United States
31 Oct 07
lots of replies so far on this one loving the responses. actually got refered to as a "pro"? which kinda shocked me lol. *tries to keep head from swealling* keep the comments coming and let me know where u get your avatar. i see many people change theirs for the holidays i may do the same for mine for just one day for Holloween today......if i do watch for it soon as this post is being made early halloween morning/eve and i will be changing it when i wake up (havent went to bed yet lol) let me know what you think on this one...if i do i will have to make a fast halloween avatar for the day.... Peace Out ~*~J_Dawgs~*~


• Singapore
27 Oct 07
For me, it depends on my moods and also interest at the time when i change avatar.

•
27 Oct 07
I must say that you are kind of pro out there. Your avatar is fantastic and the fact that you made it yourself. It's just awesome. About my avatar...I got it from some of the site while searching. I was having really bad time at that time and thought that this avatar suit me right away. And now since my bad days are gone I might find something happy avatar for myself.

• United States
27 Oct 07
My normal avatar is a multi-colored rose which will go back on after the holidays. For now I'm using some of my siggy tags in honor of the Holidays. I'll actually be changing my little froggy out in the next day or two. !!HAPPY HALLOWEEN!! **AT PEACE WITHIN** ~~STAND STRONG IN YOUR BELIEFS~~

•
27 Oct 07
Digital photo manipulation. I made it black and white, then uploaded it to Blingee. That's when it got real cool..

• United States
27 Oct 07
Gosh. I actually don't recall finding this horrid thing. As long as I can remember it's been around. It seems to change through the years also. I'm thinking about photoshopping it too--that may make it a little easier on the eyes.

• United States
27 Oct 07
I had one before this and decided to use it since I thought it would be good for others to look at and for myself. This current one is my "halloween" avatar. I intend to use a different avatar come November.

• Murfreesboro, Tennessee
27 Oct 07
Wow. I think this will be the first time I've answered this question since I changed my avatar. I chose my avatar because I like the anime series this character is from, and I like the character. The reasons I like the character are myriad, but mostly it's because he is kind, protective of others, and has a kind of dual shy/passionate personality. He is Iruka-sensei from Naruto. I didn't make my avatar, I downloaded it. My previous avatar was one I animated myself, of a different character from a different anime, but whom I admired for many of the same traits. I choose characters who have traits I admire for my avatars to remind me to be like them. =)

• India
27 Oct 07
When mylot introduced the avatar system, I had not taken my photograph, nor I had copies of them. I had just then came from North Indian tour which included visiting Taj Maharl. So it was fresh in my mind and thought it is appropriate to have Taj Mahal as my avatar, so I uploaded it. Later I did went to studio to have my own picture taken and made copies but I did not want to change the avatar, because by the time, it has become quite familiar with all mylotians.