Am I the only one on MyLot who has read the Principia Discordia?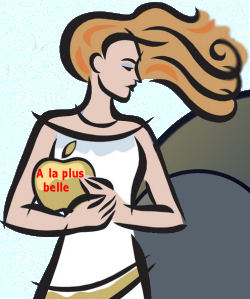 United States
October 29, 2007 6:29pm CST
I find that terribly hard to believe! Find the online version, you can search Google, or check the links from my weblog. You will experience a transformation of your outlook on life from this little volume, and free your mind in amazing ways! Read the words then declare your self a Pope! Study real religion for fun & profit! Start a cult!
1 response

• Canada
5 Nov 07
I have not read Principia Discodia. I am not into cults and I am sure that getting yourself up as a god is not in God's best interests. You would be breaking the first commandment and I really do not approve of those who want us to do it. I am a Christian and I am sure that anyone here of the Jewish faith, and those of the Muslim would think the same way. I suppose the ones here that worship many gods would find this interesting.

• United States
5 Nov 07
If you will re-read my post you will see there is no mention of setting up oneself as a god. Thanks. Also, the first commandment only applies to those who ascribe to that faith. The Principia Discordia is first, and foremost about being able to actively choose your beliefs rather than reflexively assuming a faith that is handed to you. I have no issue with any faith, as long as whomever is practicing it made an informed choice rather than simply taking what was thrown into their shopping basket by a passerby, or their parents. My faith, and conscience are clear & clean, and God knows that I lover her deeply and enjoy dancing with her everyday. ;-)