Have you heard of Sophie Martin Paris products?(",)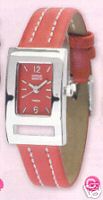 Philippines
October 30, 2007 7:04pm CST
Sophie Martin Paris is a Multi-Level Marketing system that offers a unique range of fashion bags, sunglasses, watches, and accessories all designed by French designer, Sophie Martin. She established the company in Indonesia in 1995 with her main goal to bring to Asia French fashion at very affordable prices. Sophie Martin positioned her brand as trendy, affordable and practical to target young homemakers and office workers, as well as teenagers: a success formula that is very attractive to the Asian woman. Since then it has become the best-selling catalogue-based Multi-Level Marketing company in Indonesia with 600,000 members and creating an almost fanatic following in that country. Sophie Martin Philippines Inc. is the first step in their expansion plans throughout Asia. I recently became a member of Sophie Martin. Who among you is familiar with the products? Kindly share...thanks alot.
3 responses

• Pakistan
31 Oct 07
Wow, nice, though its not in Pakistan yet, so not heard about her, and i think she is not into garments as well other wise i might heard of her any way if u know her website link, share so who dont know can view her range rake care and did i say , welcome back??

• Philippines
19 Nov 07
Hello cupid!(",) sorry for the late reply. Some of their products are actually being sold in E-bay. The site is in Indonesian that's why I can't understand it. I think the company is expanding in Asia and their first branch is here in the Philippines. Thanks for responding! Hope you are doing good!


• United States
25 Dec 07
I've never heard of these products but might check into them sometime in the future. Thank you for the information.