Stardust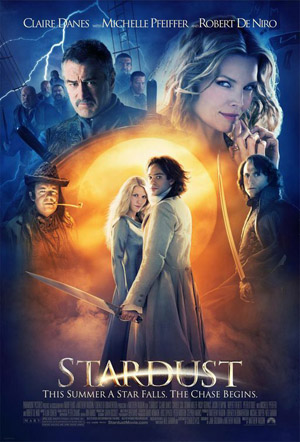 Philippines
October 30, 2007 7:55pm CST
I really love this movie! It is very surprising. I went to see it with very little interest. But when I get there, I was carried away with the story from the beginning to the end. I think there are lots of positive reviews for this movie. I need not say more (I believe). So, how about you? Have you seen the movie? Do you like it? If you have not seen the movie yet, I recommend that you watch it. It's really beautiful!
4 responses

• Philippines
31 Oct 07
We're planning to watch this movie later today. Almost everybody are saying this is really a good movie. It was just a pity that we watched 'the dark is rising' instead of stardust. But anyway, we would check later if this movie is really as good as what they are saying =)

• United States
31 Oct 07
I was like you. I wasn't sure if I wanted to see this movie. It looked okay, but I just didn't know if I would like it. But with your recommendation I'm gonna have to watch it, but I might wait til I can get it on Netflix! ;P lol. Thanks!


• Canada
31 Oct 07
I liked the movie too. I went to go see it because of the people who were in it. My boyfrind is big on names and Robert Dinero is one of his favorites. We both loved it and thought it was a great story. Especially Robert. I never thought that I would see him playing such a character.