Happy Halloween!!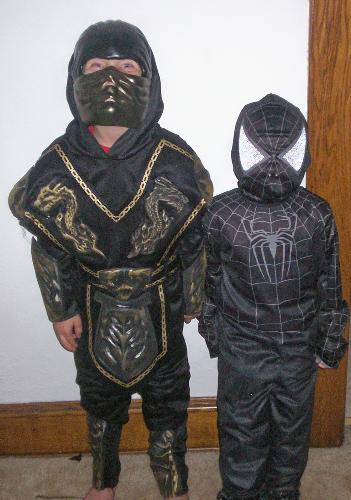 United States
October 31, 2007 7:19am CST
I just wanted to wish everyone a Happy and safe Haloween!! I hope all the kids have a great time trick or treating!! Parents please watch your little ones and check there candy!! Have a Great Halloween!!!
4 responses

• Canada
31 Oct 07
Thanks copperkitten, I hope that you and your kids have a fun and safe Hallowe'en as well! This will be my daughters very first year going trick or treating, I'm sooooo excited! Love & Hugzz, PurpleTeddyBear.

• United States
31 Oct 07
You better take ALOT of pictures!! It should be sooo fun for her. Please post a pic of her in her costume. I would love to see. Thanx, have fun and be safe!

• Canada
1 Nov 07
I will definitely take a pic and put it up in my profile! Luv & Hugzz, PurpleTeddyBear.

• United States
31 Oct 07
Well my friend have a great halloween too,hopefully i will be able to go with my kids if they are better.but i will post pictures of them still even if we dont get to go.hope all is well.give those noodles a hug for me and you too.pm me if you get a chance.pattie

• United States
31 Oct 07
Thanx hun. I hope the bumble bees feel good enough to go! And please post a pic I would love to see them all dressed up. I have been so busy lately I havent had time to even turn around. I promise I will call you soon once the phone gets turned back on. Hopefully tomorrow. Lots of hugs and kisses for you and those bumble bees!!

• United States
1 Nov 07
Hope you had a great one too copperkitten. My son had a ball and loved every minute of it. We emptied all the candy out on the table afterwards then I packed it all away except a few for us to eat. Happy halloween!