What is your favorite beach in Florida?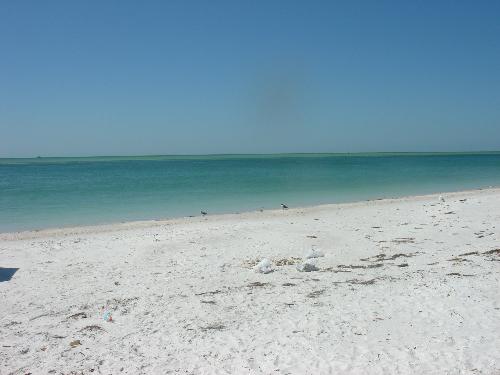 United States
October 31, 2007 10:57pm CST
I just moved to Florida in January. I love the beach. I like to 'beach hop', and try different beaches. I prefer beaches that aren't overrun by people. I prefer more privacy. Fort DeSoto is probably my favorite beach. Casperson Beach is my second favorite. Fort DeSoto is absolutely beautiful! And it's fun to snorkel and find sand dollars. I like the sand there, too. It's powdery soft, and rubs off easily once you are dry. Casperson is also beautiful. The water is a prettier color of green. Excellent snorkeling, and we love to hunt for shark's teeth. I don't like the sand there, though. It's more course, and hot, because of the black from all the fossil matter. It's hard to rub off until you get in the shower. Let me know if you know of some other beaches on the gulf within an hour or so north or south of Tampa/St. Pete. Thanks!
1 response

• United States
1 Nov 07
Daytona Beach HANDS DOWN! have you had the funnel cake?! omg!! and Ocean Walk Cinemas is the best in the city located right ON the beach! hands _d_o_w_n_ !!