it's the doctors fault....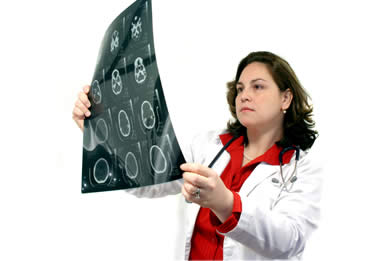 Australia
November 2, 2007 6:59am CST
Why do we always blame the doctors when someone dies or something goes wrong? I admit that I do it my self but do you blame me? I had gauze left inside of me when I gave birth, My stitches came off when I had an operation, my son was "diagnosed" with autism when the procedure was not followed at all, and he almost had an operation that would have made his situation worse, and was diagnosed with astma and was hiven very high dose of medicine (16 pufs every 2 hours enough to knock down an elephant) when in fact he had no astma at all it was bed reaction to milk. But I have seen cases when the doctors could do nothing about a person and vere blamed. Eg. a neighbour noticed a lump in her brest and didint go to the doctors until it was a size of a tennis ball what could the doctors do?????
3 responses

• Australia
3 Nov 07
I never did put much faith in the doctors. They are only good when they know exactly what the problem is. But they rely on you to tell them what the problem is... most of the time. If you go to a doctor without telling him anything... or guessing what you have... he will get it wrong more often than not. My non faith in doctors was proved right again this year when I went to see one. It is only the third time I go to a doctor in 37 years. I wrote him a 5 pages letter... explaining to him in great details a problem of Agoraphobia I had for 32 years. He sent me home with a packet of pills... which I did not take after seeing the horrendous side effects of those pills on the internet. I did see a psychiatrist... and now I am seeing a psychologist... and none of them have no more of a clue where to start than I do. I spent an hour at each visit talking about my life. But it is a total waste of time and money as you cannot cure the problem unless you know what is causing it. I don't know... and they don't know.

• Australia
3 Nov 07
I might have mentioned that I do know a bit about medicine so I second guess everything thats how I know that what you are saying its true. The "asthma" doctor gave my son some tablets (again my son was not even 1 year old) after I told him that I wasnt going to give him 16 pufs every 2 hours, he gave me this tablets and goes here take this to the chemist and I said to him well hang on what are they what are they for he told me that they would keep his airways clean but he would have to take them for a long time. I said are their any side effects he said yes but that is nothing compare to his problem. And I said what are they he said he would gain weight and would be shorter than other kids. Well call me an idiot but that is a big problem. Just for the sake of it I went to see the chemist and he head a heart attack when he saw it and who it was for. He said that the tablets are hormons that are given to adults who have huge problems with asthma not a baby whose problem is throwing up every night.

• India
3 Nov 07
Yes what he said is right..they are good if they diagnosis the problem..other wise..!!!!!!!!!!!!!!

• India
3 Nov 07
Whay you said is absolutly right from your end... But there are lot of cases that doctors not responded at time..which happened to me..started a normal feaver. I meet a Doctor, after gone through of all tests(blood, urine)he told nothing only weekness. but my feaver didnt came down even i followed doctors instructions and medicens strictly for 10 days. then I contacted another doctor like you, then he shouted why you people react imedeatly. It made me very serious viral attact on my blood..after 10 days bed rest i was well.. Now you tell me wether i had to blame my first doctor? Also I have to apreciate my second doctor.. I really thank to him for saving me..

• Australia
3 Nov 07
let me just say again NOT all doctors are bad I have met many good doctors but lately its more about time and money than saving and helping. They do help and we should be gratful for that they do save lifes and makee lifes easier for many but some mistakes are just stupid and should never happen.

• Australia
7 Nov 07
It would be great if they dont but that would never be the case. we all make mistakes the only thing is most of us dont deal with human lifes.

• China
3 Nov 07
i know there is few real problem of doctors. yet we think it is the doctor 's fault. it is fact that we find problem . as we seem to find the doctor not the hospital.because there is no face when we face before. we want to find the doctor then to find the hospital. why? it is easy for us to do it. in fact we go to find the shop not the factor when we find the product it not in good state. it ieasy and it is suitablr to our mind.

• Australia
3 Nov 07
Thanks for your post. Well doctors and hospitals do go hand in hand.