Have you ever seen a ghost?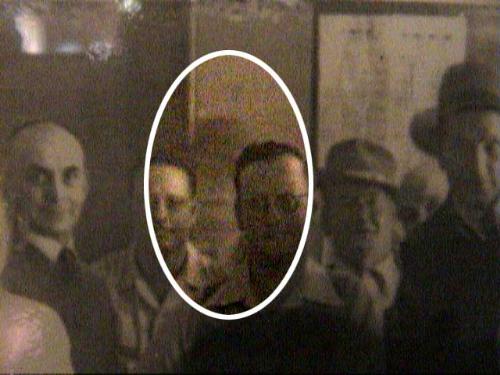 Philippines
5 responses

• Malaysia
2 Nov 07
So far not yet my friend, jedhimura. Just watched it on TV illustrated as ghost with scary looking where its appearance can change from human nature to ghost looking. For the real ghost I did not seen it yet. But in my country, at our National Museum there were ghosts exhibition held in the museum building. I saw the ghost's puppets where the event management hanging that stuffs and not less for standalone. And there are many stories board about the existence of ghost and its type, available around the corners in that exhibition area. On looking at it, it made me goosebumps or goose pimples. Once I asked one of the museum caretaker, he said he believe for ghost existence as he was haunted so many times, and that made he learned how to combat the ghosts haunting activities...aaahhh...made me scared. Got Haunt On Several Times...GHOST!!!

• Philippines
2 Nov 07
Well... i personally think that they exist.. hehe! but im not that scared to see one... im more like EXCITED!

• United States
4 Nov 07
Not personally, but there are some serious shows on TV where people actually say there are ghosts in there old homes. Lost souls, that are there interrupting their lives, they didnt want to die and they are doing theings in their house to show their presense.

• Philippines
9 Jan 08
I have seen many ghost in my entire life. Yes I always believe in ghost and I believe that there are many spirit surround us in this world. And I believe also that the spirit of our love are here in our side to protect us and guide us everytime we are in trouble and I know that there are spirit that are bad and there spirit are good.

• United States
11 Nov 07
YES!! I have!!! it was my gramma on my fathers side she came to visit my sister who was a baby at the time - she was born after my Gramma passed. Even tho i believe *they* can see us - i guess she wanted a closer look! :) she walked into our room - i had shared with my baby sister at the time - looked at me then down at her in the crib and said *Shes Beautiful isnt she?* andi answered her *yes she is* she smiled at me then turned and walked out the door and gone I wasnt scared or anything i did notice that i couldnt see her feet! - which i later found out - with reading - that u wont see thier feet their *world* the other side - is three feet off of our *demention* so to speak! if ur not sure what I mean read some Sylvia Brown books she explaines it all and then some!! it made sence to me *resounded* with me that is! ( to each his own) :) XX

• United States
9 Nov 07
well not yet hon but i do know they do exist.