Ever want to be a cowboy/girl?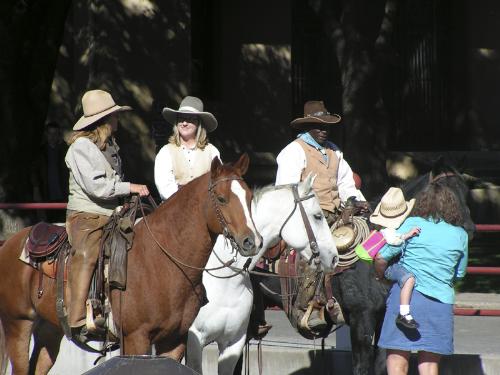 United States
November 3, 2007 12:09pm CST
While I was in Dallas I visited the Ft. Worth Stockyards. It is part of old Ft. Worth they have saved as historical and make it a tourist place. Not only can you see old buildings, you can watch the cow handlers (Polically correct title???) herd the longhorn cattle through the streets. If you want to eat, you get the best prepared steak in the country (so they boast). Great place to visit. I used to like to ride horses before my allergies got so bad! I don't think I would have enjoyed being a cowboy, though. Sounds like hard work and long hours; not to mention dusty and dirty.
1 response

•
5 Nov 07
Seeing those cow boy hat, shirts in movies and TV's I also wanted to be cowgirl once in my life when I was a kid. Whenever I used to see a cowboy in TV I used get my father's hat which kind of looked like cowboy type and I used to jump around the TV. But these days I'm fine.

• United States
6 Nov 07
I don't want to be one either. I was horse crazy as a young girl, though. Thanks for the reply.