what do you use handbag or shoulder bag?

Philippines
8 responses

• Australia
4 Nov 07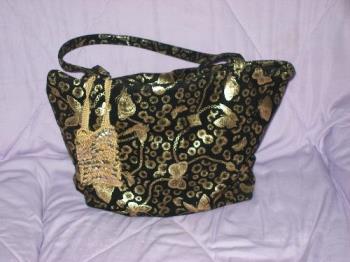 Oh I have so many bags all sizes and colours, I have gone absolutely bag mad lately, most times I need a big bag to carry all that I carry around, camera and bits and pieces but it really depends where I am going. Here is my favourite at the moment, only a cheap bag but I love it, I added a mobile phone holder to it and it it perfect for me.

• United States
5 Nov 07
Geez, what a beautiful bag!! Did you make the mobile phone holder? Either way, I'm practically envious. It's so exotic looking!

• Australia
5 Nov 07
I love this bag and it was so cheap, they get sold in a lot of the little shops that usually the Chinese set up in the suburbs I think it wa onby about $7 and the mobile bag was from the big shopping outlet called The Warehouse that was only about $5 so I bought that as I love anything that sparkles...:)


•
4 Nov 07
I'm also quite comfortable with the big shoulders bad rather than handbag. I always carry diffent thing with me like my make-up bag, diaries, pen etc. So, I need a big storage space and a shoulder bag usually comes in handy in my day to day life. I carry small handbags only if I'm going to parties and all.

• Belgium
4 Nov 07
At this time a shoulder bag is more handy for me. I always bring my small kids when I do shopping. Since I need to hold their hand too when we walk there, a shoulder bag really help me when it come to carrying my stuff. I do shopping for cooking almost every day, that's why I never do big shopping just small shopping all the time, easy to put in the shoulder bag too.

• Philippines
5 Nov 07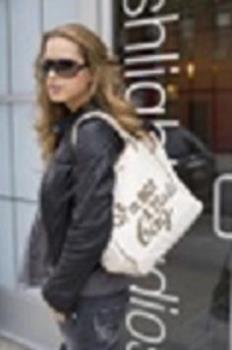 It depends on the place or occasion I am going with.I do use shoulder bag if I will go to shop or here in the office.because I really need bring lots of things.and I need to use a bigger bag.I do use handbag only if I will attend a special party or occasions.I only put makeups and cellphones in my handbag..

• Philippines
6 Nov 07
Yes you are right.I have that bag.and it was so cool.

• United States
4 Nov 07
I like to use middle-size shoulder bag , becuase those big one looks like really huge to me, but you are right at least you have a lot of space, for everything you need to have in your bag.Also I would use sometimes handbag, if I go somewhere for dinner and so.Because they are more elegant and it would be a little bit out if I would get one of those middle or huge shoulder bag.So it really depends.

• Philippines
5 Nov 07
hi again lauri, yeap when i go for shopping or visiting my friends,family i always used shoulder bag and ofcourse better to use carry bag in the party specially if dinner party hehe im thingking what its look like when going to a dinner party w/ a big huge bag and wearing a night dress hehe thanks again lauri good day also:-)

• United States
4 Nov 07
I used to prefer shoulder bags, but they always put one shoulder or the other out of whack. I really liked the way Johnny Depp carried around his shoulder bag in The Ninth Gate, but I haven't been able to duplicate that. Now I prefer a knapsack and pockets. It keeps my hands free too, although I have to take my backpack off to get stuff out of it, which is bit of a drag.


• Philippines
6 Nov 07
I also like using big shoulder bags so there's more room for my stuff. And I do carry a lot of stuff around. Sometimes my bag gets too heavy that my boyfriend feels the need to carry my shoulder bag for me, lol. :)