stilettos, Victoria's Secret, shopping

United States
4 responses


• United States
6 Jan 07
You have GREAT taste!!! I can't get enough of my stilettos and the higher the better. btw my man LOVES the stilettos and Victoria's LOL!

• United States
5 Nov 06
I don't know if it's an addiction; but, my husband is going to tattoo a Victoria's Secret garment, lace, thong and all, onto my body. The shoes I have to buy.

• United States
6 Nov 06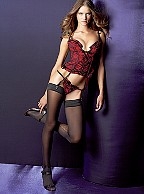 Now that was one of the funniest things!!! I would venture to say that what you have is a slight addiction.... And I thought that I was bad!:)


• United States
28 Oct 06
no Victoria's Secret? OMG... I don't know what I would do without that store. What country do you live in?