Cure for Asthma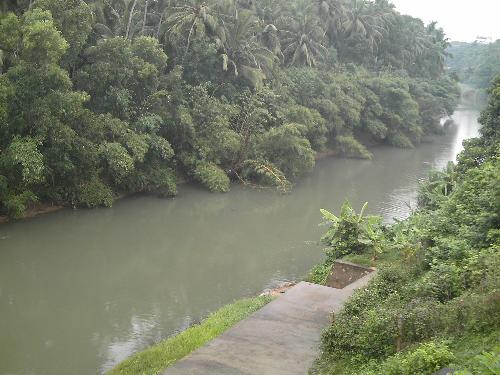 India
November 5, 2007 4:26am CST
Asthma is one which disturbs the life to a greater extent. But the tragedy in this is that, the more medicines we take to cure (especially allopathic) the problem, the more it gets aggravated. One of the good way to cure that is by going in a natural way. I have found breathing exercise as one of the good cures. It really works wonders by improving the lung capacity and by clearing the nostrils. One more technique that can be followed is: observe the movement of some ornamental fish in your home aquarium when you are having wheezing and relax yourselves sitting comfortably. That will improve your condition. You can also take to some aerobic exercises when you feel good. Swimming is one of the activities that will greatly help you to increase the lung capacity and strengthen your lungs. That too, if you find any river to swim against, that will be very helpful. But, dont take to exercises when your breathing is not normal..
3 responses

• United States
5 Nov 07
What good and sensible advice you give, my friend! If I were asthmatic I would definitely follow it! I bet it would even cure me. So doc... what advice do you have for me? Here are my symptoms: It's 6:30 in the morning, I've been up all night long, my wood burning stove no longer has anything burning in it, my fingers are frozen and my eyes are scratchy. What should I do, what should I do?

• United States
5 Nov 07
PS: that's a lovely river, but it sure looks like you could get bit by a snake in it!

• India
6 Nov 07
Sorry friend, I dont have any cure for your illness. I could not diagnose the problem also. I could only say from experience. The river do have snakes. It is a river in Kerala (south India). But they are just water snakes and they do not harm you. One fear I have always while getting down that river is: there might be crocodiles! . But when I see many swimming there, i get motivated and jump.. ha ha ha..

• United States
6 Nov 07
You appear to have taken my comment too literally or seriously. I was sleepy and cold and just wanting to say goodnight to you. You will have to get used to my sense of humor I think.

• Philippines
14 Nov 07
jeyaprakash84,hello!i was delighted when i saw your discussion. my mothers' asthma bothers me every now and then. i really can't stand to see her that way. looks like she's dying every time her asthma attacks. ventolin inhaler is always in her pocket because she had 5-10 attacks a day. her day starts with 1 tabletof theophyllin and then 2tablets before she sleeps. oh god! i'm so tired. can you help me with my problem..you know, i pity my mother a lot. if only i could have the half of the burden and the suffering. please help me. i hope to hear from you soon. thanks.

• India
14 Nov 07
Dear Patamadjing, Nice to hear from you. I am able to understand your concern for your mother. For getting a permanent relief from Asthma, allopathic medicined cant be a cure.. First you have to make sure that you take all necessary steps to avoid the attacks. For that, you need to find which aggravates the attack for your mother (it may be dust/pollution, food practices or any such thing). If you are able to find out and avoid that, it is the best way to reduce the number of attacks. For e.g, I am allergic to dust. So, I try my level best to reduce my exposure to dust. After that, you also need to take necessary steps to improve the resistance of the lungs and the general health of your mother to seek a good relief. If she could try breathing exercise, that will be one of the best practices that could strengthen the lungs and increase the capacity of lung. I could also give you a strategy to control asthma without taking any medicine. But, i am not sure on how effective it will be in advanced stage of asthma. This is one of the acupressure techniques. Make your mother sit in a relaxed condition with the trunk erect. Let her rest her legs flat on the ground. Then, you should locate a point on her leg near to cuneiform region. I dont know what exactly that spot is called in medical terms. To get that spot (cuneiform region), please refer the link below www.infovisual.info/03/032_en.html If you touch that region when there is an attack, there will be acute pain. you yourself can find the right point by slightly moving around that region. The exact point will have a very high pain. If you give mild pressure in that point, the intensity of the attack should reduce and your mother should feel some relief. Once she feels relieved, the intensity of the pain felt in that region will also reduce. Then, you can slightly increase the pressure given. Hope this may be of some help to you. By prayers for your mother to get a faster relief...

• Malaysia
7 Nov 07
Hi Jeyaprakash. My girl has asthma since she was 2yrs old.She is now 22yrs old. I am giving her Mycelium to build up her body resistant and immune system. I am also giving her Himalayan Cordycep to strengthen her lungs and heart. Both are working very well for her.

• India
7 Nov 07
Thats is really fine. This started for me also when I was young. My mother was having the same problem and I got it as a hereditary one. As this problem was intense when I was young, I felt very uncomfortable and you would be surprised if I say that I did not attend any school from second standard to fifth standard. Then, from my sixth standard I continued my education. I was nearly fine and it was going on well and I completed my schooling. When it came to my Graduation, I had to go to a city and I was caught there is pollution and the problem got intensified. Then only I started doing yogasanas regularly and I felt a bit better. But still I was able to gain a good health when I was doing my post graduation as at that time the environment I was living in was very good. Then, from that point of time, I started building up a good health by a good healthy diet and yoga practices. So, I learn that a clean environment and a good food is very vital for conquering asthma. Now I am 23, I do some kriya practices, breathing exercises, meditation at some times and I keep up my health. I was initially taking up Deriphilin whenever I get wheezing. But now I do not even require that and I am happy about that. But still at some occasions, I get attacks. At such conditions, I take Deriphilin + Avil + Betnalan. That works out for me. Hope your daughter will be able to build up her health soon.. Take care..