Do you believe in angels?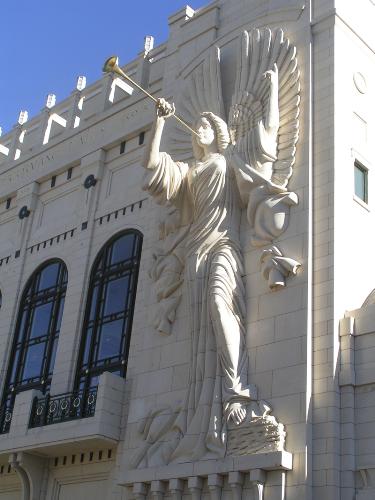 United States
November 5, 2007 7:49pm CST
I know there have been a lot of discussions about angels that I probably should post to, but I wanted to have my own! (Selfish, aren't I?) While I was on vacation and taking pictures my niece showed me this angel carved onto a building in Ft. Worth. Isn't it beautiful? After seeing it I got to thinking about angels--what I know and don't know--about them. Do you believe that angels exist?
3 responses

• Egypt
6 Nov 07
yes I believe the angel exist

• Australia
6 Nov 07
hi there susieq223 yes i believe but i dont worship angles they are gods messengers only one i worship is jesus christ the father the son and the holy spirit 3 in one praise the lord

• United States
6 Nov 07
Yes I do ... So many things have happened to people that can't be explained any other way. It might not always happen when we want it to but we aren't to question things we aren't meant to understand. I think angels are around us all the time in some ways as our protectors. But still, if bad things do happen, as they do, our angels are there to help us through the pain if we weren't the one who were suppose to be given the miracle.

• United States
6 Nov 07
I do too. Sometimes I think they are helpers, other times just messengers. Thanks for your reply.