New Look of Mylot

India
October 28, 2006 10:26am CST
I didnt find new look of mylot very good. It has become slow, also they have given one more place to stop (Edit/Submit button) while you are answering. So your participation will come down... if you could have participated in 20 discussion in an hour earlier, it wont be more than 12 now. What do u say???
5 responses

• United States
28 Oct 06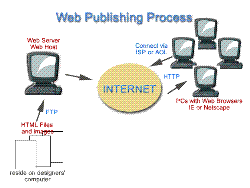 I will say that I should disagree with you cuz I really liked new look...And about your slow speed, just change the internet provider company!!!


• Australia
28 Oct 06
I like so many of the features of the updated version of myLot and in particular the edit function because so many members were asking for that as we all make typos from time to time. Also uploading images is a bit slow at present I am sure that things will speed up as will the whole thing generally. As with all new systems and/or upgrades there are bound to be some hiccups but as they sort them out we will benefit. I don't think I could have participated in 20 discussions an hour before but that might have been because I am on dial-up and so am used to nothing faster. And no I cannot get another ISP because we live in the country and broadband is not available to us. :)

•
28 Oct 06
For me the site is very fast. I can write a lot. I doesn't know the old design, but I think the new design is very good. And the Edit-Button have rescued some of my posts when I write something wrong.