Do you know what you DESERVE in LOVE?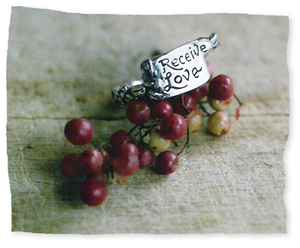 Philippines
November 7, 2007 12:46am CST
Isn't it great when there is someone who would ask you how your day was, if everything worked out fine or if there is something wrong. It feels really good when you know someone treats you special and you'd find it amazing that how busy life may be, he'd still find a few minutes of their time just to send you sweet nothings through texts, mails or voice mails perhaps. Like everyone else, I wish for that. For someone who'd give me something that everyone else wants. Something which by the way, i know, i deserve. What about you?
3 responses

• India
7 Nov 07
Well Everyone deserves love..... Even the worst person deserves it not for the good thing that love brings but for the pain of losing love (after he finds and gets it ofcourse)!!! ;) Anyways it really feels good to actually be in that place in life. I feel the best part of bring in love is being loved back..... its like the best feeling one can have!!

• China
7 Nov 07
everyone deserve love! when you r very busy, tire,and solitude and so on some time! I think you must deserve some one can give you little comfort and careful, when you live ur hometown, u must yearn sb always . ok ?

• Australia
7 Nov 07
Yes I guess everyone wants to be treated as something special to have someone who really does care about you but not just in words but really cares, I feel I deserve to have someone special, I deserve to have someone care about me too, I seem to have spent my life caring for others sometimes i think I would like to be a little selfish for once and have some caring for me, so I will wish along with you Doreen, maybe Santa will bring that to us.... :0