Which is your favourite bird?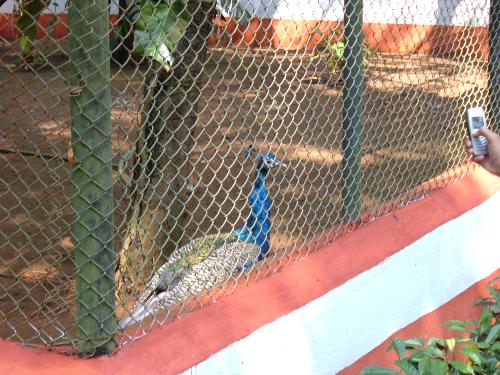 India
8 responses

• India
11 Nov 07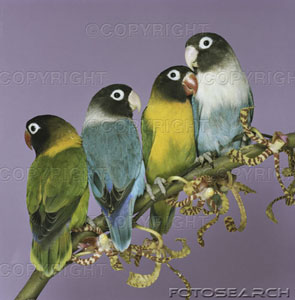 i love the love birds.they are delicate and they spread the message of love and they have differant colors.and they are so cute.

• India
12 Nov 07
Hi! yeah even my gurl loves these love birds a lot-they come in different lovely colours-one really falls in love with them.I m panning to buy few love birds for my gurl on her birthday.

• India
12 Nov 07
Hi! even my gurl just adores the love bird-yeah they cme in different colors and are very pretty to watch-in fact i m planning to buy love birds for my gurl on her birthday-i m sure she'l love the gift.

• United States
8 Nov 07
We actually own 3 peacocks. There is a dad, a mom, and a baby girl. The male peacocks are so much prettier than the females. The females do not have much color. I don't know that I have a favorite bird. The peacocks are annoying though.

• India
9 Nov 07
Hi! i m really thrilled to knw that u own peacocks-i wud always love to own them even though they may be annoying-anywayz,the male is always better looking than female-be it peacock or anything!

• Australia
11 Nov 07
hi there mirev777 i love my birds that god has blessed i love all different kind of birds i like magpies,sparrow,i was watching animal planet i never knew that there was a magpie robin never heard that one before we learn something everyday i cant remember what birds they are there wings goes very fast do you no what i mean thanks for this discussion




• India
7 Nov 07
MY favourite bird is parrot and i have one parrot i my house.Funny thing with my parrot is that,it can speak and she calls my name very nicely.

• United States
7 Nov 07
My favorite song bird is the Cardinal. They are so beautiful. My favorite bird of prey is the Eagle. They are so awesome and majestic. I love to watch them soar through the sky.