Periods 2 weeks LATE!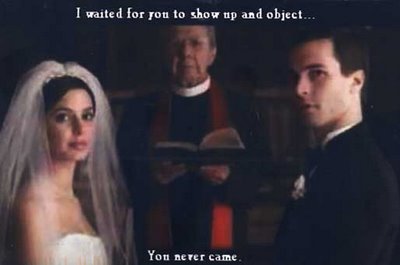 Trinidad And Tobago
8 responses

• United States
7 Nov 07
Old time saying about what? Jail? I'm confused. It's possible for tests to come out negative even if you are pregnant. You may have conceived later in your cycle than normal and don't have enough pregnancy hormones built up yet for a test to detect. Or you have gotten yourself so stressed about possibly being pregnant that you have caused yourself to be late. Stress can have that effect on a cycle.


• United States
9 Nov 07
Pregnancy tests are pretty accurate. At least the ones I've taken have never been wrong (and I've taken quite a few since my husband and I've been together). Do you think it is possible that your cycle is changing? I once missed my period for nearly a month when I was a teenager and I wasn't even sexually active then, so there was no way that I could have been pregnant. LOL

• United States
8 Nov 07
What is this old time saying? I am very curious to know! Anyhow, yes I have been late on my period several times. Mostly due to stress, medications I have been on for illnesses or schedule changes. Also, if you are hanging out with one female friend all of the time or have a female roommate, you can end up adjusting to their monthly cycle and that will throw you off. It happened to me every time I had a girl roommate. My period would adjust to my friends cycle!


•
9 Nov 07
I am 42 now, butmany years ago when i was 20 odd this happened to me Imissed 3 months worth of periods, all test said I wasnot pregnant, I went to the doctor and he was very un concerned say it was probably stress. Since then things have been fine and by the way no baby appeared.

• United States
8 Nov 07
Try a whole month. That's what happened to me a while ago. Let me tell you I had never been so scared in my life. I took like 5 pregnancy tests all negative. It turned out for the most part it was all stress. I was really going through a lot at that time. And the longer I went without having my period the more stressed out I got. Try to relax. Take a hot bath. Get some exercise tomorrow. Try not to think about it... that's when I finally comes.

• United States
7 Nov 07
Or if you exercise a lot that can also have an effect on the timing of your period. If you are really worried about being pregnant I would recommend that you see a doctor and get real pregnancy test because as others have said sometimes you can get a false negative on the at home kits.