My Country is homeland of Dalmatians?Which race of dog is from your country?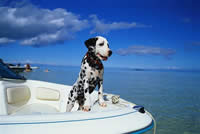 Croatia (Hrvatska)
November 7, 2007 6:33pm CST
Hello Dear members!!As you know i always try to wrote something interesting about my country,.I have to be shame because I forgot to tell you that Dalmatians are from my country!!Maybe you are not familiar with my country but I am sure that you are familiar with Dalmatians!!I think that the most members watch cartoon "101 dalmatians"!Canis dalmaticus recorder for first time in the book church in Djakovo at 1734!He is very friendly,he like kids and on the first place he is excellent hunter!!History told as that some English seller took one Dalmatian from Croatia and sell him to the English royalty.....from that date all is history....Silvana
8 responses

• United States
8 Nov 07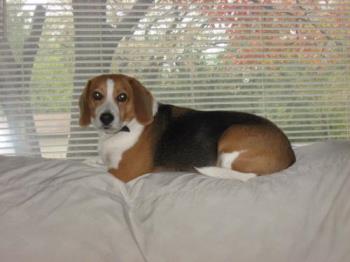 In the States some Fire Departments use a dlamation as a mascot. It's not common now days but back in the 60's it was very common to see one in the Fire Stations. I own a Beagle and I believe they originated in England. Not positive though. Maybe someone will research it for me? This is my Buster being lazy as usual. HAHAHAHA!! HAPPY POSTINGS FROM GRANDPA BOB!!~

• Australia
10 Nov 07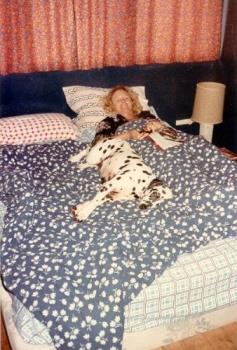 No... I did not know that Dalmatians were from Croatia. I had a long term relationship with a girldriend who had a dalmatian. Beautiful dog and very friendly... but not the smartest dog. It is more like a child who never grows up. They also love jumping from great heights and are prone to hurting themselve in doing so.

• Croatia (Hrvatska)
10 Nov 07
Hello Dear!!First of all thank you for comment!Second you are probably right about Dalmatians, they are like a people in Dalmatia!Maybe we are not the smartest but we are the most happiest people in whole Europe ,if we can thrust in the official statistic!!Warm Regards Silvana

• Australia
8 Nov 07
we have 1 that I know but I dont know the proper english name for it. it is a sheperd dog we call it "sharplaninec" it is named after a mountain Shar Planina. They are very loyal dogs and very useful to the sheperds. They are big and fluffy.

• Australia
9 Nov 07
yeah in that case we should be calling him FYROM anian as it comes from Macedonia and that was old name :))))) whell what ever the name is it is beautiful dog and smart, loyal and very brave. all the best.

• United States
8 Nov 07
Dalmation is the only dog I ever had. When I was little I fell out of a swing and was knocked out unconscious. When I came to he was standing right over me looking down and whimpering. When I went wading in the creek he would always think I fell in and try to drag me out! He was my best childhood friend. I believe that the oldest breed in North America is the chihuahua, although it is uncertain whether it originated as far north as we live.


• United States
8 Nov 07
American Pit Bull Terrier, American Eskimo Dog, American Bullmastiff, American Staffordshire Terrier, American Water Spaniel, American Black and Tan Coonhound, American Bulldog, American Cocker Spaniel, American Eskimo Dog, American Pug, American Toy Fox Terrier... these have all been developed and bred in this country, although they may not all be native. We had a beautiful Dalmation about 16 years ago... her name was Poppy, and she was deaf. We trained her with hand signals and stomping on the floor, and she was very smart. Unfortunately, she had a serious problem with her liver and we lost her before she was a year old. She was a big sweet, lovable puppy!

• Canada
12 Nov 07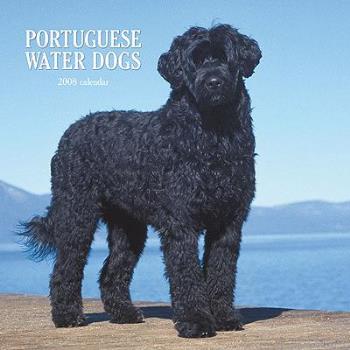 Dalmatians are such cute dogs:) MY cousin had one when we were kids and we used to play a lot. I didn't know that they were originally from Croatia, so I just learned something new:) In Portugal there is the Portuguese water dog. There are two kinds, one with shorter hair and the other with longer, but they are really nice and quite intelligent. The Portuguese Water Dog once existed all along Portugal's coast. They were used to herd fish into the nets, retrieve lost tackle or broken nets, act as a courier from ship to ship or shore to shore, retrieving anything and everything that fell overboard, and guarding the catch and boats. Being that they were bred for water work, this breed loves the water and is an excellent retriever. Some believe that the breed traces as far back as 700 BC to the wild Central-Asian steppes, near the Chinese-Russian border. The early people who lived there raised cattle, sheep, camels, or horses. They also raised dogs to herd the animals and some think this is the way they came into what is now Portugal but there are other theories too. This breed is very people-oriented and should be kept as a family pet as he does not do well in kennel life.

• United States
8 Nov 07
yes dalmations are great and you see alot of them here especially with the fire department,i loved that movie 101 dalmations it was so cute.i love all types of dogs they are all cute to me.