Tony Roma's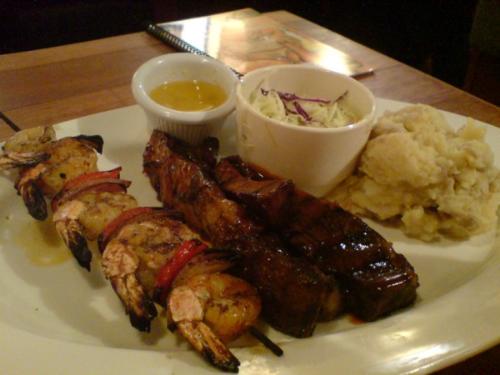 Malaysia
3 responses

• Canada
27 Nov 07
I am not a rib fan, but my husband likes it and he finds that Tony Roma is the best. We went through for his birthday and then for our sons's and he ordered ribs all the time. I do not know if they were pork or beef ribs though. I first had teriyaki chicken, and breaded shrimp. I am still trying out the dishes and so far I like the breaded shrimp. I think the next time I will try out on of the noodle dishes. The next birthday is in February. We did not order dessert because we were too fill and besides, they were the kind, I could make at home.

• China
8 Nov 07
hi, jean. first of all, welcome to mylot. secondly , i will answear your response, but i am afrid that i have no ideas about your discussion. at last , may i ask you a question? how do you put a picture here? why i can not? tell me please. have a good time at mylot.

• United States
28 Feb 09
unfortunately, tony roma is about the only rib joint that sells beef ribs. but that is ok because they are the best ribs of all;plenty of meat, plenty of flavor, ear to ear sauce. none equel. keep your phony babybacks, when i am hungry i want a meal not a 'falls' off the bone substitute. I caveman, best bones of all so knarl 'em off and enjoy.