I am happy today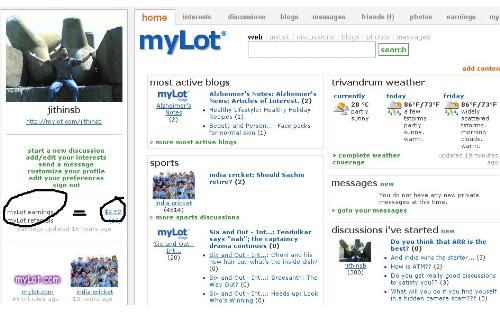 India
November 8, 2007 9:51am CST
I got some good discussions to discuss about today.I am happy that atlast i got some nice discussions.For quite a long time i have been trying to get some nice discussions but couldnt get.Today i got quite a few..how about you???
2 responses

• United States
9 Nov 07
I always try to think up discussions that will get a good amount of responses flowing. it seems the broader the topic, the more people that join in because they have something they can add to it. It seems pointless to write about personal affairs if not too many people can relate to it, because then they have nothing worthwhile to add to it. Also, I think you benefit from having responses to your discussions.

• India
8 Nov 07
Ya me too in the same condition . I also got some pretty cool discussions that was addictive and also interesting to answer . Its really enjoyable here at mylot rather than the money that we earn . This is a good place to hangout with our friends and also discuss about our queries and get answered from real people at the right time because of this vast Mylot population.