So I just took my new energy drink..ha ha ..and cannnot sleep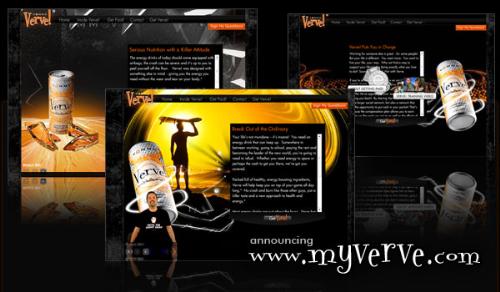 United States
November 9, 2007 12:13am CST
I think I will have to start drinking my new energy drink in the morning..not this early ..but regular morning hours.. It arrived at like 4:30..I took it..just an 8 oz can of verve..and have been burning the late night oils because I can't sleep.. Needless to say..it works.. You ever take an energy drink that put you on overdrive??
5 responses

• United States
10 Nov 07
A lot of them can do that. It was even worse when they first came out and the body wasn't as use to it. Remember, plenty of these drinks are not just taurine, they also have lots of B Vitamins, some of which is lacking in peoples diets. The introduction of an excess to what the body is use to makes the first time of energy drinks that more effective. The last time an energy drink sent me to overdrive, was YJ Stinger the citrus version and mixed with 7up. I burned the midnight oil till 7:30 am. Sweet.....*mellow*

• United States
11 Nov 07
Well the juice I drink had mangosteen, aloe vera, green tea..lots of vitamins and minerals then the energy booster, a little fiz, a little sugar and caffeine..It tastes so good that you are almost tempted to go for a second can..I tell myself it's not soda..and stop with one.

• United States
3 Dec 07
Hah ha, you have a point Little Franciscan. Some of them actually taste good and you can get "hooked" that way. I am thankful though a few of them taste metallic enough to not be taken like this.

• United States
12 Nov 07
I have tried Verve and just put myself on autoship for this delicious drink. It tastes very good and is healthier than most energy drinks out there. I let my coworker try it and she loves it too and more than the other product made by this company. Glad that you like it and that it gives you lots of energy. Yes, drink it in the morning my friend. LOL

• United States
12 Nov 07
Well there you go Ken..that might be an open door there..I have myself on the autoship for Verve too..it is really good..I just have to watch when I drink it..and try not to drink mountain dew or dr. pepper shortly after having it;) Take care

• Philippines
9 Nov 07
Hi littlefranciscan! I used to take "Lipovitan", an energy drink locally available here in our country. I usually take it when I have to finish all my pending orders so it can boost my energy and so as not to fall asleep when I am doing all those crafts. But I have stopped drinking them because I don't accept rush orders anymore. Take care and have a nice day! :)

• United States
11 Nov 07
Well.. I havent heard of Lipovitan..but I am sure ..it works for you..I never took a energy drink in my life..and I am finding it really zooms you through your tasks.


• United States
9 Nov 07
I bet my bottom dollar the verve is better then redbull..lol thanks for responding though

• United States
12 Jan 08
I made the same dastardly mistake at 2 ish in the morning... that is how I found your discussion, on the bottom of my own discussion talking about my stupidity in drinking this huge can of sobe adrenaline. it is now nearing 1pm still not to bed. I was going to go to the park but I'd have to drive and am a little dizzy so nixed that idea.