Is this offer for real?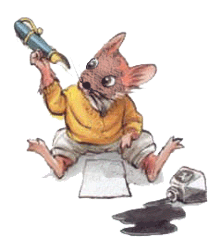 United States
November 9, 2007 6:35am CST
Dear Friend, I am sorry for this unprecedented way of communicating to you this to you but would like to have your attention for a moment? Are seeking an extra income? would you like to set your own work schedule? work the hours you choose and at the same time earn an extra income for you and your family? Well, we might have the answer. Our company LAIZHOU LTD needs representatives in the States. So we would like to know if you would like to work on line from home and getting paid weekly without leaving or affecting your present job? This is no get rich quick scheme neither is it a scam or hoax in anyway. You are not required to pay any registration fee or pay for any application form before you get employed. Instead of paying for anything you will be receiving your weekly salary as soon as you get started. Too good to be true you will say. In case you are considering of taking our offer statistics show that 40-60% of north Americans work force by the year 2010 will be earning more having extra jobs and working from home! Get a jump on your future, earn an extra income and secure a job with us. LAIZHOU LTD is a UK based company that provides computer programs and softwares which are not ordinarily available commercially to people and businesses across Europe, Africa, Asia and America. We are presently aiming to infiltrate the American market on a large scale since we have been having a high demand for our products and services. With your help we can reach and provide a better service to more people and businesses in American, faster and at a lower cost than our competitors. Our clients make payments for our products and services every week. They pay for our services in 3 major ways;* Through Cheques * Money orders or drafts * Wire transfers * Cash Some of these forms of payment are not readily cash able or accepted in the united kingdom. This is the reason we need someone to work as our representative in the States and assist us in processing the payments made to us by our clients. You will receive as a weekly salary 10% of whatever a client pays to us. Your job will be to receive this payment sent to us which will be sent to you via mail or courier service(if payment is a check,money order or draft) and cashing it at your bank or any designated cashing point. payment can be through wire tranfer, international money order or cashier cheque. If payment is in through wire transfer,we will require you to open a bank account to receive this payment. Whatever the form of payment is you are to immediately deduct your weekly salary(10% of the money) and forward the balance to us or any of our various branches as you are instructed to do. To get started all we require from you is your Full names, Address and Phone number We anxiously await your response. Your Faithfully, ANDREW LEWIS N/B: TO SAFE GUARD THE INTEREST OF OUR REPRESENTATIVES(YOU) WE ONLY ACCEPT CERTIFIED AND NOTABLE BANK CHEQUES FROM OUR CLIENTS. WE ALSO DO NOT DISCLOSE YOUR PERSONAL INFORMATION TO OUR CLIENTS OR ANYONE ELSE PHONE: +447011133538
5 responses

• Nigeria
9 Aug 08
Thanks for this opporturnity, i will like to work from home and also i am willing to be your respresenative in Nigeria. please what is the salary plan. and if i intend to work aborad. what will be the arrangement. Thanks Stanley R. Nigeria +2348058304206

• United States
9 Nov 07
It's a scam. Though it's a tiny bit more convincing than those "Hello, I am Kinga Nataru of Nigeria. I am being chased by rebels and need your money. If you help me, I will reward you generously. etc etc etc" LOL. Those ones always make me laugh.

• United States
9 Nov 07
that is a pretty common scam that a lot of people recieve. I have an email address that gets about 100 different varieties of the same scam daily.

• United States
9 Nov 07
Spam and scam..Sweets check out my latest..I get them all the time Dear Sir/Madam, I represent Independent International Co. Ltd based in the UK. My company exports finished leather products and other goods/services for world trade. Would you like to work online from home and get paid weekly? Independent International needs a Book-Keeper in the United states, Canada, South America, Asia, Mexico, Australia and parts of Europe. So I want to know if you will like to work from home and getting paid for the services being rendered without leaving or affecting your present Job. We are recruiting individuals to work for the company as a Representative/Book Keeper in the countries listed above. We have customers we supply weekly in these countries and our customers make payments for our supplies every week in form of Money Orders, Bankers Draft and Cashier's checks, checks which are not readily cashable outside the United States and their country of issuance. so we need Someone in the above regions listed above to work as our representative and assist us in processing the payments from our customers and Leather Planet International is offering 10% of the payment received which will be your percentage/pay on every payment processed. All you need to do is receive payment from customers, get it cashed at your bank or any financial institution that does such tasks then forward the balance after deduction of your percentage to any of the offices you will be contacted to send payment to. (Payment is forwarded either by Money Gram, Western Union Money Transfer, pay pal or Bank Transfer). Our payments will be issued out in your name and you get them cashed in your bank deduct your commision and forward the balance to the company. We understand it is an unusual and incredible job position. This job takes only 3-7 hours per week and you'll have a lot of free time doing another job, you'll get good income and regular job. But this job is very challenging and you should understand it. We are looking only for workers who satisfy our requirements and we would be glad if you accept this job offer. If you feel that you are a serious, earnest and trustworthy worker and if you want to work for Leather Planet International, a letter of employment would be sent to you and you would fill it out and send back via email. You will receive necessary information in 1-48 hours. APPLICATION FORM FIRST NAME............ LAST NAME.............. ADDRESS....................................... CITY...................... STATE.............. ZIP CODE................ COUNTRY.............. PHONE NUMBER (S)............................... GENDER.............. MARITAL STATUS............ AGE................. NATIONALITY............... HAVE YOU DONE THIS BEFORE INDICATE YES OR NO? Thank you for your time and warmest regards. Reply to; bob_nelson27
@yahoo
.com Yours Sincerely, Mr.Bob Nelson Independent Sales, Independent International Co. Ltd 36 Glascow Orry Road, Glen Vine, IM4 4FJ United Kingdom +44-7011-133-483 +44-7011-133-484

• South Korea
9 Nov 07
I think there are alot of this type email in my junk, if your company want such services they should open aliason office in US than posting this type message every one is tired of seen in their junk mail. Sorry dud.