Compassion Has Its Place, but Sometimes it Makes Things Worse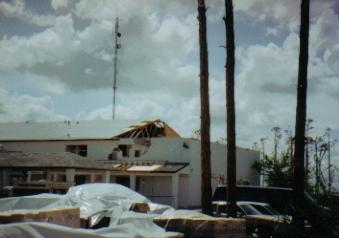 Sheboygan, Wisconsin
November 10, 2007 2:37am CST
There were many MANY mistakes made by all levels of government and by the people of New Orleans. One of the mistakes made was, they evacuated the people to areas all around the country. The idea was, "they shouldn't have to help with the recovery, they have been through enough". You know, I would bet that those to phrases are the justifications for more bad decisions by people with good intentions than anything else. "they shouldn't have to..." and "they have been through enough..." In almost every disaster, it has been predominately the victims of the disaster that do the work of recovery. In most cases, neighborhoods are strengthened by the need to work together in the recovery. The people of New Orleans were robbed of that opportunity. In the name of "compassion" they were wisped away from their homes and their neighbors. They were put in positions where they had no responsibility or participation in what needed to be done in the aftermath of the storm and floods. They were victimized over and over again. First by the hurricane, then by the floods, and the victimization continued through every decision made that kept them apart, or seperated them from where they needed to be. It is still going on today. The people who have come back or housed in FEMA trailers and other housing that doesn't require anything from them. Since nothing has ever been required of them, they aren't in a frame of mind to start now. There are a lot of lessons to be learned from the response and recovery operations in New Orleans. Most are learned by those who work in Emergency Management or Disaster Recovery, but there are some that we all would be better off if we learned.
4 responses

• United States
11 Nov 07
It does nopt make things worse. Not ever, ever, ever. Never does anything get worse because of compassion. Stupid people make things worse with what they call compassion. Just like stupid people make things worse with what thay call justice at the end of a barrell. If a situation was made worse you can bet it was because of someone stupid doing something stupid.

• Sheboygan, Wisconsin
11 Nov 07
and in this case, the stupid thing was expecting something good from not expecting the victims of Hurricane Katrina (and the floods) to stay and rebuild their communities.

• Belgium
10 Nov 07
yes, i do believe compasion has it's limits. a lot of people who are poor say that they are not a charity case when you give them money

• Sheboygan, Wisconsin
10 Nov 07
Exactly, when giving isn't helping the person, it isn't charity.

• United States
11 Nov 07
I agree with the general premise. Nobody really values anything that they didn't have to work for. Appears that opportunity to meet adversity with their own efforts was missed by some people in this situtaion, and a chance to feel pride in their recovery. Were they denied this opportunity, though, as opposed to acquiescing when they could have just gone back if they wanted to?

• United States
10 Nov 07
I believe books have been written concerning your premise. That is, having compasion and good intentions is not a good excuse for screwing things up. How many times have we seen that happen? I hope people pay attention to what you are saying. You are right.