Become a London taix driver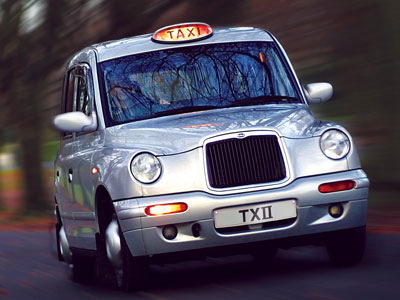 China
November 10, 2007 4:24am CST
I got an e-mail from London today.My friend went to London two years ago. He told me then he want to become a London taix driver and it is not easy. He must obtain a licence to drive a taxi in London,and candidates have to pass a detailed examination.They have to learn not only the streets,landmarks and hotels,but also the quickest way to get there.This is called "The Knowledge" by London cab drivers and it can take years of study and practice to get "The Knowledge".He is examined not only on the quickest routes but also on the quickest routes at different times of the day.Peolpe who want to pass the examination spend much of their free time driving or even cycling around London,studying maps and learning the huge street directory by heart. How difficulty he get a job in English!
2 responses

• United States
10 Nov 07
dear threefriend, how interesting this is to know!! london is a place i definately want to visit someday, it is consoling to know that my cab driver will have so much knowledge of getting me to all the tourist attractions!! in new york, this is never the case!!if the cab driver can sense, that your not from the city, he will try to cheat you sometimes, say if your going to jfk airport or something, by purposely taking you by a route that is longer than usual, that way the taxi meter is running overtime and he will make more money. it is easy to get ripped off in new york, by a cab driver. so anyone from london beware if your in new york. you have to do your own homework and make sure the taxi isn't taking the long way around to get you to your destination, so that he can just make more money off you. and if he should do that and you realize what he has d o n e before you exit the cab then don't tip him and explain to him that you already overpaid him for the unnecessary miles he took to get you to your destination. maybe then he will stop trying to take advantage of the tourists like that. stanzi

• United States
10 Nov 07
I have seen pictures of London and i wish i could go there one day! I hope the taxi drivers there will be honest and not try to cheat by taking the long route in order to get more money! There are greedy people out there in the world that will try to take advantage.

• India
10 Nov 07
Oh I am very glad about London driver.I am also thinking over this topic.