Stephen King 1408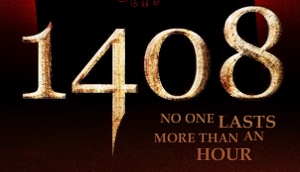 Canada
November 13, 2007 2:16am CST
I have been watching alot of movies lately and I am a big Stephen King fan, but I was very disaponted in his movie 1408. What was anyone elses opinion on this movie. I know it was just a short story but I think he is slipping a bit.
3 responses

• United States
22 Jul 08

I am like you of late have been watching a lot of Stephen King movies and well I never read his books but have started that as well. I haven't seen the 1408 movie and really didin't know that was one of them but I'll have to check it out now. One weekend I watched movie after movie of his because my husband was out with the guys all day and evening so I flipped on the Scifi station and guess was Stephen King day. What was it about the movie you didn't like or were disappointed over?

• United States
14 Nov 07
Did you ever actually read the short story? Because the screenplay was written from about 40 pages of material. Which means that the basic premise of the movie comes from the short story, but a lot of what's in the movie isn't anything Stephen King wrote. Before you judge whether Stephen King is slipping, read the story. Films based on his books and stories don't translate to film well as a rule and in a case where it's a short story that the work is based on, you're getting whoever wrote the screenplay's take on the story. Once it goes to film, it's no longer just a product of Stephen King's imagination. Directors, producers, screenplay writers and everyone else with a hand in the making of the film take his idea and change it a little so in the end it's sometimes not even recognizable as his work.

• United States
13 Nov 07
The story itself is a good one but the movie version was a bit of a letdown I have to agree...I liked it, but it seemed to be seriously missing something..I'm hoping that the remake of The Mist will be good though because I loved the story and the original movie...