Ever heard of Land Below The Wind?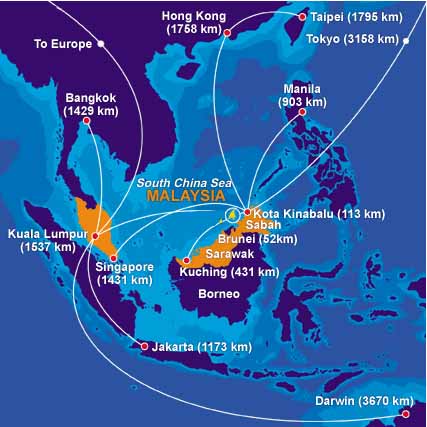 Malaysia
November 13, 2007 7:10am CST
Hi everyone,I am a newcomer here. Today I would love to introduce all of you to my hometown, Sabah. Has anyone ever been here? You might wonder why did I put the subject as Land Below The Wind. You see, Sabah is also known as the "Land Below The Wind" due to its location below the typhoon belt, making it free from any climatic disturbances. Sabah is a rugged landscape shrouded in mist, tropical rain forests, deep valleys, majestic mountains such as Mount Kinabalu and exotic wildlife such as Orang Utan. This makes Sabah the perfect destination for those who seek a celebration of nature in its glory. "Selamat datang ke Sabah" which means Welcome to Sabah.
1 response

• Netherlands
13 Nov 07
Hi, Welcome in Mylot. You come from Malaysia, your country is next my country :) I come from Jakarta - Indonesia. But i live now in the Netherlands for already 3 years. Hope you enjoy in here, like i do. Oke, Happy Posting! Dag..

• Malaysia
13 Nov 07
Thank you Julianarw :) I am very delighted indeed to receive your response. By the way, when will you come back to Jakarta, Indonesia? Wish to see how does Netherlands looks like. I am a nature lover :)