The Christmas Eve Box

Orangeville, Ontario
4 responses

• United States
13 Nov 07
I read the article. That is very creative family activity. Though my children are now grown and not in my home, maybe when my grand daughter gets older, something that I can do with her. Thanks for sharing.

• United States
14 Nov 07
Actually I am enjoing being single. Between working the hours I work and church and grand daughter. I don't have too much time for anything else.

• Canada
13 Nov 07
Thanks for sharing this wonderful idea Pat. I think it's great. Congratulations also on getting published.

• St. Catharines, Ontario
13 Nov 07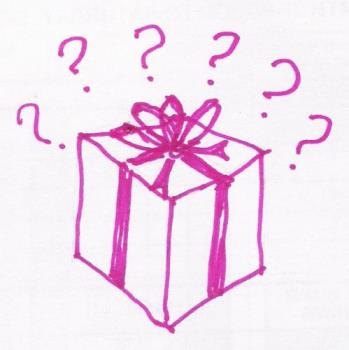 I did the same sort of thing one year for my youngest sister's birthday (can't remember which one-- maybe her 13th). I had fun writing the clues and hiding them and the present, and she had fun looking.

• Orangeville, Ontario
14 Nov 07
I wrote 11 clues the first year and 12 the second. I had to keep track of them in a notebook and write the poems, then type them out and make sure I found cards that covered the printing. It was a lot of work so.... I guess I should get started on this year's!

• United States
13 Nov 07
Brilliant Idea Pat!! Loved it and am going to do this for us this year. Oh my son and hubby will have lots of fun for sure! Great article!