reiki - universal energy healing.

Malaysia
2 responses


• Malaysia
14 Nov 07
Hi humbleme, thx for your response. Do you practise reiki? I finished 2nd level and rarely practise.

• India
14 Nov 07
Hello mushroomlady,Reiki is actually a very small droplets of a huge ocean of spiritual world of meditation and has been comercialised by few people, so please dont concentrate about levels , grades or certificates of any organisations,but get trained from a real master and practise hard,you will get all your answeres about reiki.I wish you all the best.

• Malaysia
15 Nov 07
you are right. there are now so many new guru. hope they are for a good cause.

• Malaysia
14 Nov 07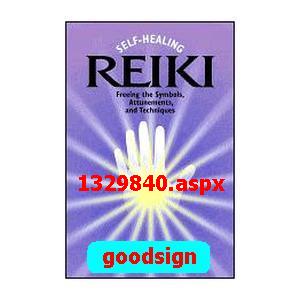 Hi mushroomLady. REIKI (pronounced 'Ray-Key') is a complimentary healing method. I heard it really works and many testimonials about it. But for how long it will last, so far, there is no such statistical data recorded. As it will not interfere with prescribed medical treatment but can enhance the healing process, by allowing the body and mind to be more balanced and relaxed, enabling our energy to be directed towards the cause of the illness rather than simply suppressing the symptoms. HAPPY DAPPY.

• Malaysia
15 Nov 07
hi goodsign. You seem to understand bout reiki. R you a practitioner?

• Malaysia
15 Nov 07
Hello mushroomLady, First and foremost, much thanks for that remarkable BR. I appreciate it very much. My husband's cousin is the qualified practitioner. He is not only for 'reiki' but other holistic medication, including homeopathy. And now he own an 'alkaline drinking water' small/medium factory under franchise manufacturing system(Hi-O). HAPPY DAPPY.