Free wow server or Pay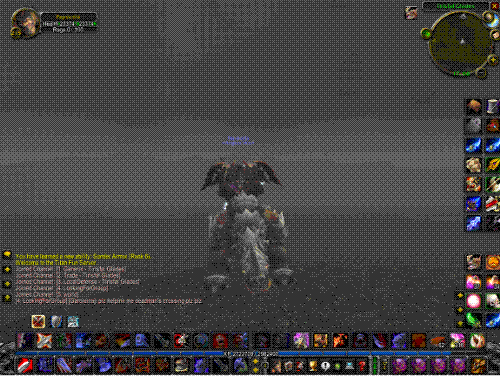 Australia
November 14, 2007 12:37pm CST
I have been playing WOW on a free sever that i really find that it is really cool. It is a fast growing LVL server that one can take almost high lvl stuff soon. I can experience excellent stuff very soon compare when i was playing with blizzzard. What do you think? feel free to share yours....
5 responses

• United States
15 Nov 07
I've been playing WoW for quite a while now on the Stormscale server. I have a level 59 mage and a level 40 shaman. A friend of mine told me that I could have my own private server and would not have to pay every month to play the game. I was sceptical at this so I never really looked into it. Is it true? Can I really have a free server and play this awesome game all alone for free? I am very interested in learning how this is acomplished. Perhaps if I can experience this type of play for myself I could help you weigh out the pros and cons.

• Australia
15 Nov 07
I got very little knowledge on this type of private server. I got one local server that on my pc but it is not online. I don't feel like paying for WOW on blizzard. i just register for free account at deathknell.cc to play wow for free. This server has mamy population. i guess you can play there, it really fun..

• United States
18 Apr 08
You do know if that is an illegal server you can go to jail, right?


• United States
18 Apr 08
i play free servers but its normal leveling just like blizzard, free server called wow.dethpod.com, nice people and no monthly fee :)

• Philippines
19 Nov 07
I haven't played the World of Warcraft before but I really want to try the game. I'm a big Warcraft fan and it's a shame that I wasn't able to play this game. Before, I was looking for private servers but got tired because what's the use? My friends doesn't want to play the game. It's boring to play alone. No offense. What server are you playing? May I join? I really want to play this game.