What is your favorite evening snacks??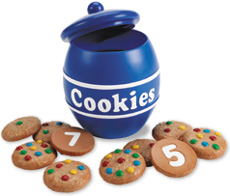 United States
November 14, 2007 11:40pm CST
I don't eat much potato chips or pizza for my evening snacks but I do love to eat cereal and English muffin for my typical evening snacks....or sometimes fruits such as banana or apple. What do you prefer for your evening snack?
3 responses


• Australia
15 Nov 07
hi there ruby1459 evening snacks yes i have buyed it for myself a pizza i love eating the pizza cold and i love cereal for a snack too English muffin with tuna cheese grilled its so yummy i hardly eat fruit for a snack but today at church when i helped out looking after the chldren we had snack and we had like a fruit salad its so yummy too thanks for this discussion have a great day

• Australia
15 Nov 07
I love chocolate but yes, I know, it's not very healthy. During summer, I love to freeze grapes and have them as snacks.