Have You Had Your Flu Shot Yet?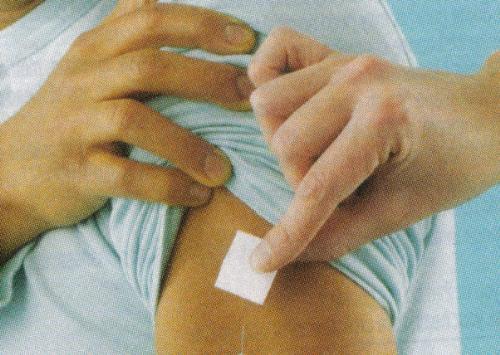 Turkmenistan
November 16, 2007 1:05am CST
If you need to get one and you keep forgetting or putting it off, get it already. I know that some people are allergic or can't get on for whatever reason. But, if you are a prime candidate get it, before you get the flu. Some of the reasons you want to make sure you get one, 1. Elderly 2. A young child(your child) 3. Weakened Immune System 4. Respiratory Problems 5. Live in a place with a lot of different people. I know that in the United States there are places where you can get them for free. I am sure that they have them free in other countries also. So no excuses. Let's all stay healthy this and coming flu seasons, okay?
9 responses

• Australia
17 Nov 07
Wrong time of year for me now! lol. I don't get them done as my immune system is very strong. Sure, I get little colds and flus but they give me partial immunity to the next ones.

• Australia
17 Nov 07
Here in Oz, children of a certain age don't qualify for the flu shots. Only those who have known medical conditions or are over the age of 60 get them for free. the rest, it is about $200, per shot, and you have to have 3! Our immune systems need bugs to grow stronger and having a flu shot actually prevents that from happening.

• United States
18 Nov 07
My doctor wants me to get one since I'm a preschool teacher and come in contact with everything under the sun. It's kinda scary the things you can catch working with children. I love my job, so it's worth the risks. I need the shot and I know I do, but I have a needle phobia. I know that's a lame reason to not protect myself, but shots scare the crap out of me. My mom wants me to get the flu shot too. My reason seems so stupid, but I guess I should to protect my health as much as I can. Tis the season for the flu!

• Turkmenistan
19 Nov 07
Oh come on, you can always take your mommy with you to hold your hand or just don't look. When I think that something is going to hurt real bad, I psyche myself up by saying, this is going to be the worse pain I have ever felt in my life. I get myself all ready to be in terrible pain. Then, when it actually comes, I am prepared for it to hurt a lot worse and it turns out to be not so bad. The worse shots I ever gotten were the booster shot(immunization)and shots for pain, hurt so bad. I don't understand why.


• United States
19 Nov 07
Hi my fiancee got one this year, since he was sick last year. But he has only fever last year so I don't think it was really flu. He has flu shot for already month or so and had a fever alredy couple times, i mean real fever. So I don't really understand why he got it, but maybe he feel better. I have never though of one, maybe If I would be older and flu can be dangerous for me, but not yet.

• United States
18 Nov 07
I have never gotten the flu shot. I hear some people say that it makes them sick. But last year I got one for my daughter and she didn't get sick or the flu. I had only gotten it for her beacuse I had heard on the national news a doctor said it was a very close match. But I'm not sure if I will let her take one this year.

• United States
17 Nov 07
Thanks for the reminder Rozie. I need to get one done for me and my son.

• United States
18 Nov 07
I had mine about a month ago, it is the first time that I get one of this shots, in my country the older people use them, but that is about it... Now I am in US, and I decided to get it because, I am living now in a colder place, and also I am a student, and I do not want to miss class... or get sick... I do not like to feel bad... and specially if it is nobody around to take care of me... And another reason is that here it is too expensive to get sick...


• Australia
17 Nov 07
hi there Rozie37 no i have never had a flu shot done did it help you thougth my friends have that flu shot and they say that she has been a little more better thanks for this discussion