Do you prefer going shoping alone or with a company?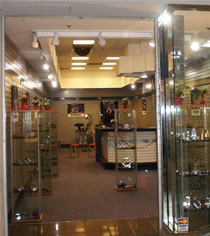 China
5 responses

• Guangzhou, China
27 Nov 07
I don't like to go shopping alone, it is a little bit boring for me. Besides, I am unable to ask others' suggestions if I hesitate to buy something in the department store. When I have a company and we can chat and I feel happier to go shopping together. I will especially buy more things if I am with a company.

• Canada
19 Nov 07
I also prefer to go shop alone and I think it,s for the same reason as you. I always look at things more faster when I'M with someone. Of crouse I like going to the malls with friends when I don't have nothing particular to check and I just want to psend free time. But most of the time, when I go to the mall, it,s because I have something to buy or to check, so I will go alone


•
16 Nov 07
I also really totally think so. Apart from that I have the real bad habit of not being able to choose. I have to roam all around the mall and then I will decide. Because of this habit of mine people going to shopping with me either gets really tired or irritated. So, I just think of going alone.

• Canada
16 Nov 07
i also prefer to shop alone. i tend to find things then go to another store then go back to the first store. i remember shopping for a necklace to go with a dress for a wedding, we went thru the whole mall only to go back to the first store (but fortunately my hubby is a patient guy!)