Window.

United States
November 16, 2007 7:07pm CST
Last night we were sleeping and it was pretty stormy here and our window just fall out. So we just push it back and get back to sleep. Today I call manager and tell her what happend. See tell me just push the window back and that's it. They are not gonna fix. I just wonder next time if some like this will happen and make us some injuries if they are gonna be responsbile for this. Have ever happend something like this to you and the people responsible for the building just refuse to fix and order you such a ridiculos solution?
11 responses

• United States
17 Nov 07
It is unlikely if they are not responsible enough to fix the window in the first place that they would take responsibility after somebody got hurt. I sure wouldn't wait around until after someone was injured to take steps. I guess if it happened to us, I'd first document what happened in writing and send it to her with copies to at least 2 higher-ups. Then I'd put something in front of the window or lock it somehow so that no harm could come to people inside if there was another storm. If the window is just loose and not locked, what keeps people from breaking in and robbing you? With that window, the insurance would not even pay as there would be no signs of unauthorized entry.

• United States
18 Nov 07
yeah it is pretty different how they deal with us. we had problem with a locker to our staorage since we moved and it is 5 month later and they still didn't come fix it. My man try to fix that window at least somehow since our manager seems like she doesn't care. thank god we live in first floor, so at least noone would robbed us.


• China
17 Nov 07
Hello laurika. I don't think that the host of the house is supposed to leave the window without gettting it fixed since you have told her about this as it is very dangerous if it happens to fall on someone. She would get into trouble if someone were hurt because she would have to pay for the medication fee. She is irresponsibe and not wise enough to do nothing with the broken window. But anyway, dear laurika, please make sure she fixes it for you for your safety.



• Malaysia
17 Nov 07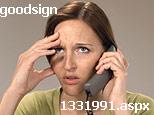 Hi Laurika. In my country sometime it is a normal thing happened to apartment's owner, the argument about poor building maintenance by the property management. If the owner found unresolved they call up private TV station to make complaint and ahem for solution. Finally the related party get things fits and fix. In your case you have to know how to 'pull string' so that they promptly settle your problem. HAPPY DAPPY.

• Canada
17 Nov 07
You should get your building manager to get new windows. Someone is going to get hurt. If the windows fall out that easily, they should be replaced. Talk to the city about that. It is probably against building regulations.

• United States
17 Nov 07
I don't think they can legally do that. I assumed you signed a lease, and I would almost be certain it probably included a clause about them doing repairs. My lease did and I know that is common here at least. If you go to them and remind them of this and they still don't fix it, tell them you will report them. If that doesn't scare them to do it, then I say go ahead and report them. But I don't know to who because I don't live around your place. I guess you'd have to do some researching on who to tell.

• United States
18 Nov 07
well the lady says the window was ok, when we moved in, what wasn't. But I guess next time when I will move somewhere I would have to check evey spot if is ok and reported. It looks liek it is too late know and if we want to fix it we have to do it ourself.

• Turkmenistan
17 Nov 07
Is the window still broken or does pushing it back fix it. If it is still broken, then it needs to be fixed. You should call her down and have her take a look at it.

• United States
19 Nov 07
That is a totally ridiculous solution alright. What does it say in your lease about things like this that happen in your apartment. Are they responsible for fixing things like this? I would check it and then demand they do something about it. You don't want it falling off again when there is a bit of wind outside or something. Someone might get hurt. I would definitely push the issue.

• South Korea
17 Nov 07
haha, you should purchase a safe insurance.