Would you go for Buttocks Contouring?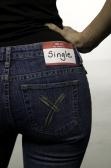 Uganda
November 17, 2007 5:28am CST
In my culture, a beautiful woman is that with voluptuous bums, a woman with a well endowed behind. This is the measure of beauty socially in my society of Northern Uganda. No body takes account of the facial look of the woman-other beautiful attributes like character, dental and facial appearance are simply added attributes-the main one is a bumper bum. Many women and some men are today taking both plastic surgery and non surgical interventions to contour their buttocks to conform to the socially accepted standard of beauty. I consider this going too far in the quest for beauty but just out of curiosity,would take up surgery for buttocks contouring?
2 responses

• China
17 Nov 07
Hello academic friend. I think that it is better to have natural beauty without having some surgery to make oneself look sexy and handsome and beautiful. I love to see the way one is. Thanks for your discussion, dear friend.

• Uganda
17 Nov 07
I agree with you but you wiliam how crazy human beings can be. In my country, about a decade ago, people had moved away from admiring women with big bums, but 2 years ago they have started to run after women with big bums, so it defeats my understanding. But that is one surgical intervention I find totally needless!

• China
18 Nov 07
Good morning, dear academic. Thank you so much for the best response. Let's enjoy natural beauty as always. I appreciate your holding the same idea as I have. Have a good day, my dear friend.

• Uganda
17 Nov 07
Great ayou82, keep what God gave you and pray for those trying to play God