We haven't seen the last of Emily Quartermaine....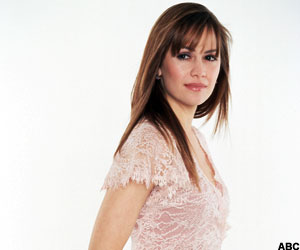 United States
November 17, 2007 11:30am CST
From what I understand her contract isn't up until May 2008 which means most likely she will reappear probably from the grave and console Nikolas for not being responsible for her death. Most likely she'll be consoling a lot of people from the grave. I think her funeral will be very sad and I hear Ned will return for it. I heard a rumor a while back that she doesn't really die and Nikolas is having one of his blackouts and is dreaming all of this but I think it's way too far gone now for have it being a dream and we must accept the fact that she died.
1 response

• United States
17 Nov 07
It ain't over till it's over. I think a lot of things are taken too far to be believable, but that doesn't stop soaps from doing it. I wouldn't doubt at all if things turn out entirely differently than we are expecting. There's a whole lot going on right now, so it is easy to miss small details. I'm not counting on anything yet.