do you have a nephew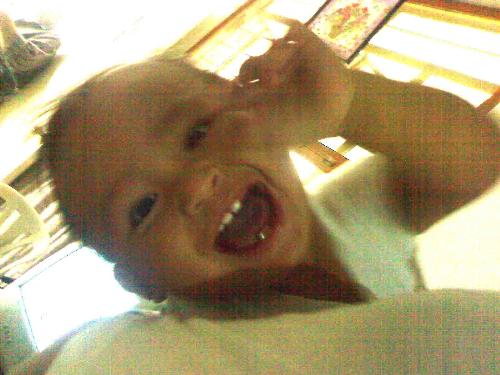 Philippines
November 19, 2007 8:57am CST
my nephew has been really a darling. he brightens my day each morning. he plays peek-a-boo lately. he really is a darling. do you have a kid or baby with you whom you are fond of?
4 responses

• Philippines
20 Nov 07
hello tryx! yup i do... with two more coming next year... i post quite a similar discussion on life's simple treasure, you might want to check :-)

• Philippines
23 Nov 07
I have seen the photos and the post. They really are cute. :)

• Philippines
24 Nov 07
thank you... oh a great percentage of that they got from their aunt :-) LOL

• India
20 Nov 07
I have quite a number of nephew and niece at home. They are all dear to me. But unfortunately I am staying away from home. I remember each of them everyday and miss them also.

• Philippines
23 Nov 07
Nephews and nieces are really darlings. :) They are all special. :)

• United States
19 Nov 07
Is it selfish to say I am fond of my own children? I do have a newphew he is 6 I don't see him very often his dad has custody of him and is stationed in the army. I do send him gifts for his birthday and Christmas.

• Philippines
19 Nov 07
It's ok. :) There was a similar discussion where I asked if its ok to be fond of nephews since I do not have any children. :)