What improvements do you like to have in mylot??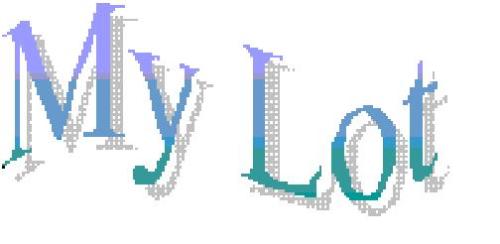 Philippines
November 19, 2007 9:53pm CST
If i was the moderator i would allow users to change their profiles appearance maybe give people access to source coding to be able to pump up their account so that they can place some music or change the background into a picture background. I think it would really boost up the rate of membership in mylot if they made quiet a change in the capabilities of users in mylot. having alot to do can stimulat others to join. what about you?? what improvements or updates would you like to have in mylot??
5 responses

• India
20 Nov 07
well i would like that mylot had a proper description as to how they are paying to the mylottians.i mean there might be spme criteria by which they.i want to know that.many times i send many responses with 4-5 lines as well,however i am not being paid adequately.i think so.might be i am wrong.but since i donot have anything by which i can find it out i just have to mum.i guess they should pay us more.what do you think ?

• United States
21 Nov 07
To tell people how to make big money in MyLot. Ha ha!

• United Arab Emirates
20 Nov 07
I want more options like deleting unwanted discussions, deleting duplicate discussions which come by mistake, sorting the friend's list. I think that is enough for me because at present mylot is having good enough options except for the few mentioned above.

• Philippines
20 Nov 07
The profile page should be easier to change. I don't understand the sortie thingy. It would be nice if I can make my profile nice and presentable. Having no background music is alright because having too much on the profile page makes loading longer. I'm satisfied with how fast myLot loads and I don't want that to change. A background picture is also a good idea. I also want some notifications here in lyLot. Like a message that notifies me if someone responded to one of my discussions or when a friend of mine creates a new topic. The "notify on" option in the friends page is the solution but I don't want to receive a lot of emails. Also, opening those emails is bothersome. So far, those are the only improvements I want from myLot. I don't complain and I'm quiet satisfied with the site. It just needs some little tweaks.

• India
20 Nov 07
Past one month mylot is under some reorganisation i think. Of course capabilities with mylot memmbers is more but mylot total memberships cannot content the updated programmes as you specified i think. Presently improved mylot we are enjoying even page size and all. One kind obligation to improve mylot is those regular members' discussions must be displayed in the first page of a discussion . Big tanks of wishes to you and mylot.