World of Warcraft patch 2.3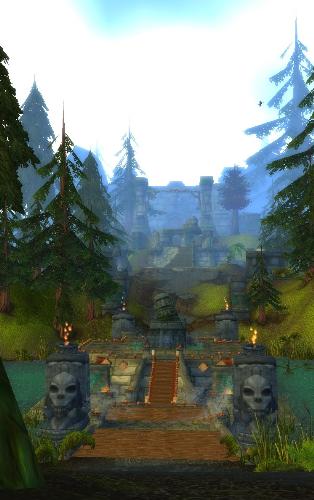 Philippines
November 21, 2007 12:10am CST
What do you guys think about the new patch in World of Warcraft? What are the things you like/hate about this new patch?
4 responses

• United States
20 Dec 07
I love it, I have better quality with in-game chat than other options. I do not understand why people complain about using it, are they on dial-up or unable to properly adjust their settings to use it?

• United States
20 Dec 07
I am on Cable internet, I guess I got spoiled with the sound quality of Vent. In my opinion. It might be because u can "tweak" more setting on Vent or Teamspeak rather than the in game voice chat.

• Philippines
7 Apr 08
I guess if you try the in-game chat during raids it sometimes give lapses when you speak. Also, I can hear some echo when somebody in the raid talks. I have no problems with it during instances though.


• Philippines
24 Nov 07
LMAO! I had the same problem when I re-installed WoW. But man, my 2 accounts got blocked. One for having a balance of $15 and the other for billing info inconsistency. I'm waiting for my cousin who lives in Alberta, Canada to send a money order to the States so I can re-activate my main account. I agree with you dude, patch 2.3 is really cool. It has a lot of new features that really helps in-game. Thanks for your post.

• United States
19 Dec 07
The concept is cool, in-game voice chat, Bliz could have done a much better job with the quality of the sound though.

• United States
18 Apr 08
thats the current patch on my server, i play wow on a free server called wow.dethpod.com, nice people and no monthly fee :)

• Philippines
19 Apr 08
Hmmmm.. will check that out sometime this week. :)

• United States
19 Dec 07
I am VERY disappointed with the new in-game voice chat, the quality is pure garbage compared to Ventrillo, or even Teamspeak. But I do like the fact that they made it easier for solo play, I was able to raise a hunter to 60+ extremely fast and without problems.

• Philippines
7 Apr 08
Yeah you're right about that man. I have a friend who leveled his Hunter from 60 to 62 in just half a day. Imagine that! I did that in like 4 days and he did it in just 12 hours. I also agree with you about the in-game voice chat. I was excited about it the first time but when we start using it it was crap. Vent is better and is still widely used.