tell me about urselves...say like an ad! lol

United States
November 23, 2007 4:07pm CST
ok heres the idea of this discussion u say sumfing about urself...as in if u were in ad..ur basically selling us the good stuff r bad that makes u unique...the person after that basically make a bid for u then say sumfing about him/herself then sum1 makes a bid..sounds like fun..? lol...who's up 1st?
2 responses

• United States
24 Nov 07
What exactly do you want to know? I'm not looking for a date, epecially not here, at myLot, and I don't have to sell myself for a job. I need to have a goal in mind when I describe myself, for intance a job, a deal, stuff like this. What about YOU figuring me out? Figure me out amd I'll tell you if it is correct or not.

• United States
23 Nov 07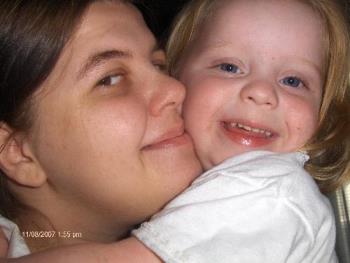 Ok....Im 5'4, 150 lbs, brown hair, brown eyes. Im a wonderful mother to my 2 1/2 year old daughter. I love going to karaoke, photography and scrapbooking. I am a full time student, and work part time ringing bells for the salvation army.I can cook an AWESOME chicken tetrazini. I go to church every sunday, and volunteer my time in the nursery there once a month. Any one wanna bid?