How many of you keep a umbrella in your automobile????

United States
November 23, 2007 8:48pm CST
HEY, How many of you out there keep a umbrella in your automobile. I do! I keep one in my car at all times never know when you might have an unexpected rain shower. I also keep one in my house as well, but the umbrella in my car always get returned to my car once the rain showers disappear.
9 responses

• India
9 Apr 08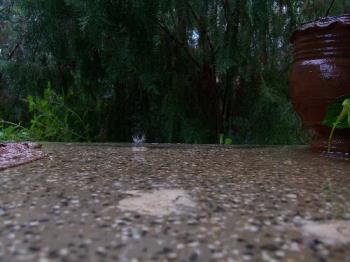 Yes we have an umbrella in the car. It has been raining unprecedently here in Chennai even after summer has started. We just cannot make out when it'll rain. So we always keep an umbrella in the car. There are two at home, one folding type and another a normal grandfather umbrella. All the best

• Philippines
9 Apr 08
if i have a car i would also keep an umbrella in it. but my significant one has a car and he also keeps an umbrella in his car

• Malaysia
8 Apr 08
Hi there, as I live in a tropical country with frequent rain so it is a must for me to keep an umbrella in my automobile as I couldn't know when it would rain. I do not have remote control gate so only the umbrella could keep me away from the rain when I walk out from the car to open the gate in the rain shower.

• United States
2 Apr 08
Yes Honesty, I have two umbralla's in my car.But I do not have one in my house!!Real smart.So if it rains I have to put a bag or something over my head so I can make it out to my car in order to get to my umbrella..


• United States
19 Mar 08
Yes, but I had a umbrella in college but that was the only one I had until I got married and my wife is from the Philippines and she thinks she is going to melt if she gets wet! So I carry a umbrella in my vehicles..just in case and let her use it...and I carry the bags..as she then holds it for me..rain is not my enemy...is ok..to get wet..its good for the hair.

• United States
24 Nov 07
Not me!!! No wonder why i get sick huh!! lol just kidding actually i have never owned one.. I've always wore a hat or something to cover my head and ran to the car or in the store... I don't mind getting wet sometimes mainly if it's a warm rain...

• India
24 Nov 07
Like you,i also keep an umbrella in my car.I think it is a good idea to do so.