men


October 28, 2006 8:11pm CST
do all men think with their d***s when meeting a woman? discuss....
2 responses

• United States
29 Oct 06
YES!!! Just ask any man. It's a fact of life with men. You just have to learn to work around it.

• United States
29 Oct 06
I disagree, I for one am a male and I don't think with my d**k most of the time lol. Most people will agree that physical attraction is one part of the puzzle, I met my wife while attending college and yes I do admit that she drew me in physically but her personality kept me intrigued. We are now married with two kids. It could just be that I am just "one" of those guys.

•
29 Oct 06
thanks for responding both of you ...i feel this is going to be a biased question bcos all the women will say yes and the men will defend themselves..haha.

• India
2 Nov 06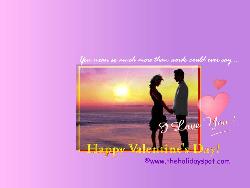 to be frank 98% think so and i am among the 98% .lolz. ya its a fact but pray tell me dont a woman think abt her pvt part whn she meets a man .is the urge only with men